We love to make steak here and when we make them we usually prepare them with a simple dry rub for steak that we put on shortly before grilling.
Our T-bone steaks and NY strip steaks are amazing with just a rub and then grilled to perfection! It makes them so quick and easy to prepare, no marinating for hours. Just add the seasoning and grill. We do have a delicious selection of the best steak marinades if you prefer a marinade.
These are 10 of the best steak dry rub recipes that we love here and I am sure you will too. They are all easy to make and add an amazing flavor to your food!
The seasoning
What we love about Julie's steak dry rub is it has a smoky but slightly sweet taste. We have tried it with both smoked and regular paprika, it is amazing either way. I do prefer the smoked paprika for the smoky flavor.
The Ultimate Homemade Steak Seasoning | Julie Blanner
The ultimate homemade steak seasoning blend made with simple ingredients for maximum flavor! Use as a steak rub or marinade.
Ultimate Homemade Steak Seasoning
Dinner at the Zoo has a delicious dry rub for steak that is different then many others you find. It has an amazing flavor profile with dry mustard and other simple spices. Try it on your favorite cut of meat, it is amazing on a T-bone steak!
Steak Seasoning | Dinner at the Zoo
This steak seasoning is a blend of herbs and spices, all mixed together to form the ultimate spice mix. This steak rub works well on all cuts of beef.
Steak seasoning
Are you looking for the perfect all around dry rub for anything from steaks and burgers to chicken and pork? Grill and BBQ rub by Delicious Table is perfect! It goes well on any cut of meat.
Grill & BBQ Rub | Delicious Table
Grill and BBQ Rub is an easy spice mix and seasoning to make at home. Use as a rib rub, steak rub, dry rub for chicken, or dry rub for pork.
Grill & BBQ Rub
This brine by Sense and Edibility has an amazing flavor with the citrus! It is a dry brine just like a dry rub, there is no marinating here. You can use this on just about any meats, not just steaks.
Citrus-Herb Dry Brine For Meats, Poultry, or Veggies
Citrus-Herb Dry Brine adds tons of herby and bright flavor to your poultry, pork, beef, or veggies. Use it as is or add it to water.
Citrus Herb Dry Brine
We never tried blackening any meats before trying this delicious steak dry rub by Cupcakes & Kale Chips. If you have never blackened any meats, you definitely want to try it! Blackening does not mean you are burning the meat, it is a cooking method that Brianne shares with us in her recipe. This seasoning has a bit more spice then the others, but it is amazing if you love spicy food.
Homemade Blackening Spice - Easy Cajun-Style Seasoning Blend!
Homemade Blackening Spice is easy to make and full of bold Cajun-style heat. Perfect for seasoning your favorite blackened recipes, from meats to seafood!
Homemade Blackening Spice
Have you ever been to Texas Roadhouse before? They are an amazing place to get a steak, yeah sometimes I enjoy somebody else cooking for me! This steak rub by The Cozy Cook tastes just like a steak from our favorite steakhouse.
Copycat Texas Roadhouse Steak Rub | The Cozy Cook
Just a few simple seasonings is all you need to make the best dry steak rub recipe to compliment the amazing flavors in your chicken or steak, and tastes just like the Texas Roadhouse restaurant!
Copycat Texas Roadhouse Steak Rub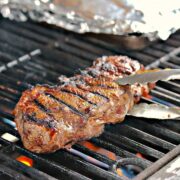 Being a coffee lover, I had to try this dry rub for steak by Pups With Chopsticks. It doesn't taste like coffee like I expected, but it is delicious! I made a few jars of this for gifts and everybody loved it.
All Purpose Coffee Rub | Pups with Chopsticks
Coffee rub recipe made with coffee, garlic powder, onion powder & cumin with low salt & sugar so it doesn't overpower BBQ sauces.
All Purpose Coffee Rub
The best dang steak seasoning by Recipes From a Pantry is the perfect combination of spices to add a delicious flavor with just a little spice. It isn't too spicy, it's just perfect. Everybody here loves this steak dry rub.
Best Dang Steak Seasoning Recipe | Recipes From A Pantry
Quick and Easy Steak Seasoning recipe is made with a few ingredients you already have. Use this to add flavor to steakhouse style meats and other dishes!
Best Dang Steak Seasoning
I love the combination of spicy and sweet so this chipotle seasoning by Cooked by Julie is one of our favorites! Chipotle has the perfect amount of spice along with a nice smoked flavor. It makes a perfect ingredient for a dry rub. We made ribeye with it and they were amazing.
Chipotle Seasoning
This homemade chipotle seasoning is made with just 6 ingredients. A southwest classic spice mixture that's sure to please!
Chipotle Seasoning
Cajun seasoning by Mom Foodie tastes amazing on many cuts of meat from steak to chicken thighs. It has the perfect amount of heat without being too spicy. It's easy to make and tastes better then the store bought bottled seasoning. There is no added sugar so this one is perfect if you are looking for a dry rub with no sugar.
Cajun Seasoning Recipe
Make your own Cajun seasoning blend. This staple of Cajun cuisine is easy to make and a great way to add heat and flavor to dishes.
Cajun Seasoning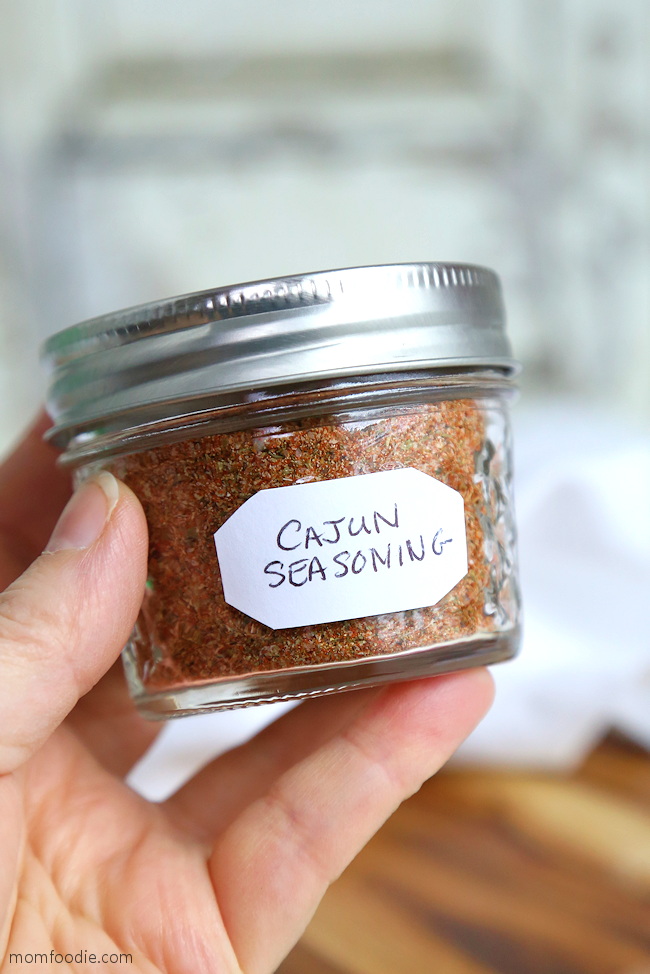 We hope you love these dry rub recipes as much as we do! Pin to save it for later, don't forget these make the perfect gift for the foodies in your life.