Do you find yourself struggling to come up with ideas for meals? Are you trying to stick to a budget? We are creating meal plans for our readers and this week's meal plan is perfect for busy families on a budget! We've got seven easy and affordable recipes that will keep your family fed and happy.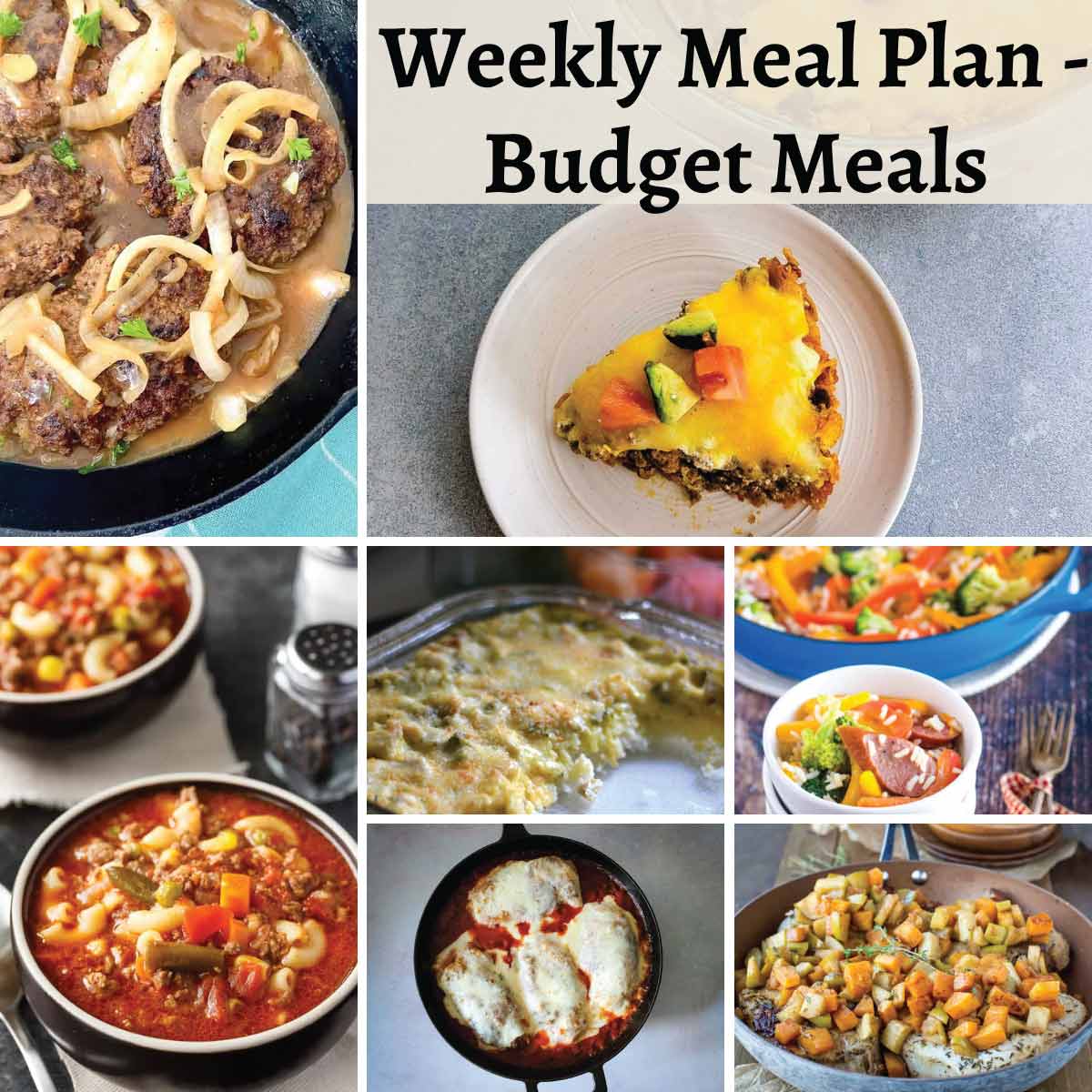 With the prices of food going up, I understand the need for cheaper meals! For this week we are doing meals that can be fit into most grocery budgets. They do not have a lot of ingredients or they have inexpensive ingredients. Many of the ingredients are common spices so you likely will not have to buy a lot for these meals.
Last week we had an Instant Pot weekly meal plan, if you have an IP be sure to check it out! They were easy and delicious.
Here is the shopping list for this week's meal plan - Meal Plan 3 Budget Meals. You will need to download it to edit, but it is an editable PDF. You will need software like Adobe Acrobat to edit, but you only need the free version to edit and print. To print without editing, you do not need any software.
You can change these around to fit the days you want to make them.
Jump to:
Sunday - Salisbury Steak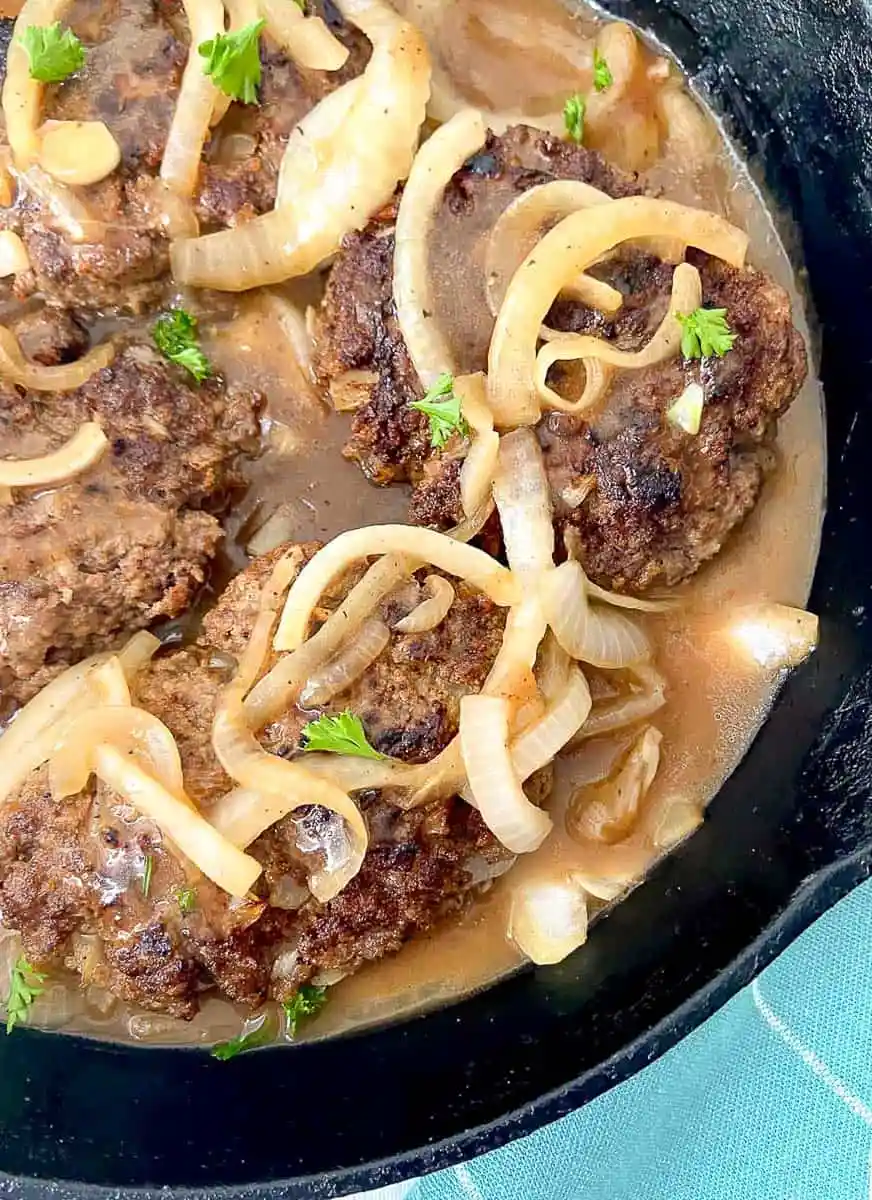 We like to start the week off with a hearty meal like this delicious Salisbury steak by Smarty Pants Kitchen. It is easy and fairly cheap to make so it is perfect to add to our budget meal plan!
We serve it with some mashed potatoes (you can use instant or homemade) and a veggie like green beans. You can certainly serve it with your favorite side, it doesn't have to be potatoes! But as a tip if you want to make it really simple, serve with baked potatoes. Easy prep and cleanup.
Monday - Cheesy Broccoli Chicken Rice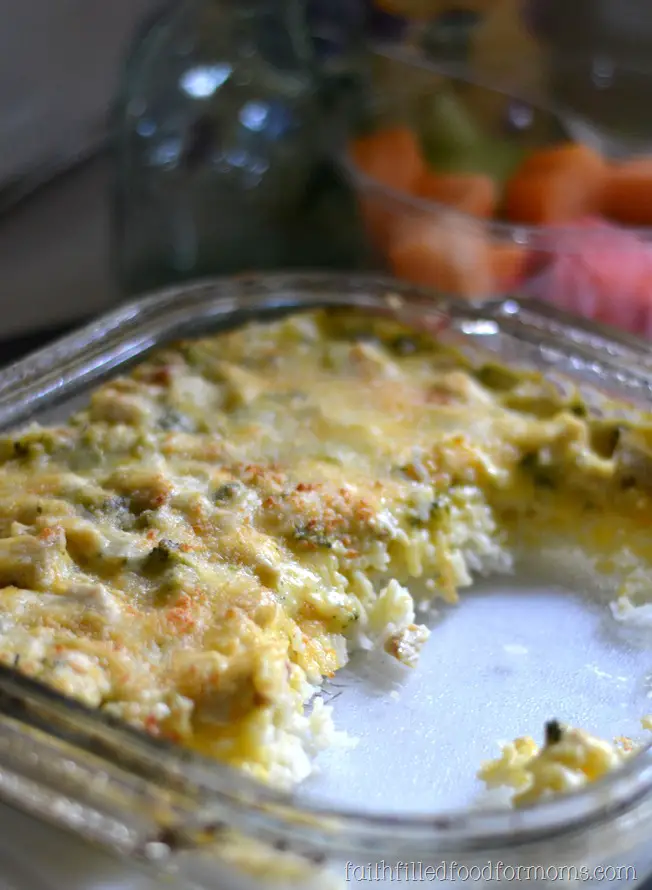 Mondays can be a mess and sometimes stressful. I don't think it is just my household that thinks Mondays can be rough! So we like to do simple because why add to the stress, right?
A meal like cheesy broccoli chicken rice by Faith Filled Food for Moms is the perfect budget friendly meal for a busy Monday. This casserole is delicious and really easy to make. The family will love it!
Tuesday - Taco Pie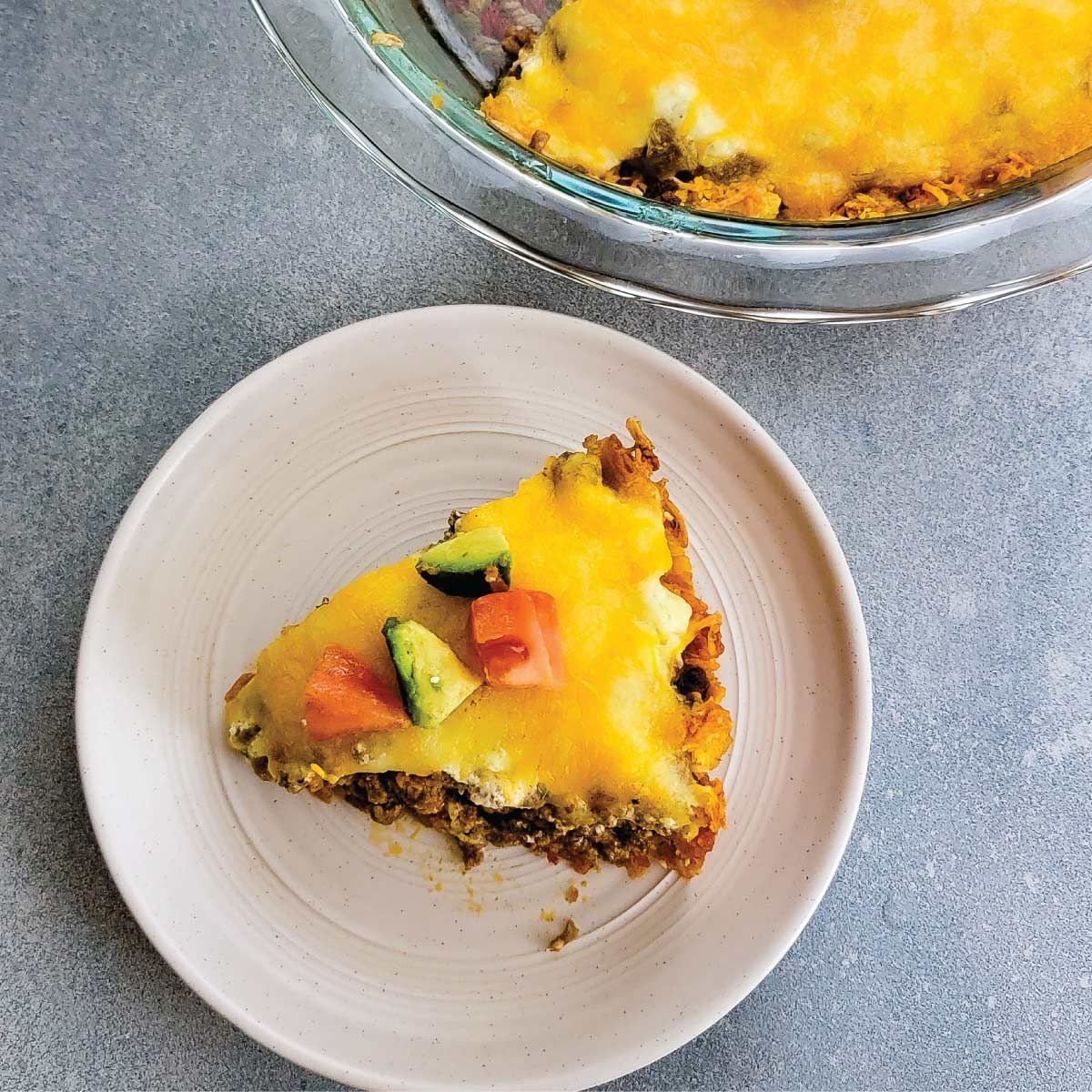 Do you love Taco Tuesday? We do too! Really any time is a good time for them, but we can make them on Tuesdays. Our quick and easy taco pie is full of flavor and pretty cheap to make! It's the perfect recipe to add to a budget meal plan.
We use store brand corn chips for this to keep the cost down, but you can also use Fritos. There is also a cilantro lime sour cream that we added to the recipe and think you will love it, but you can use plain sour cream in it's place. The lime and cilantro on the shopping list are labeled optional and you can delete them if you choose to.
Wednesday - Pork Chops with Butternut and Apples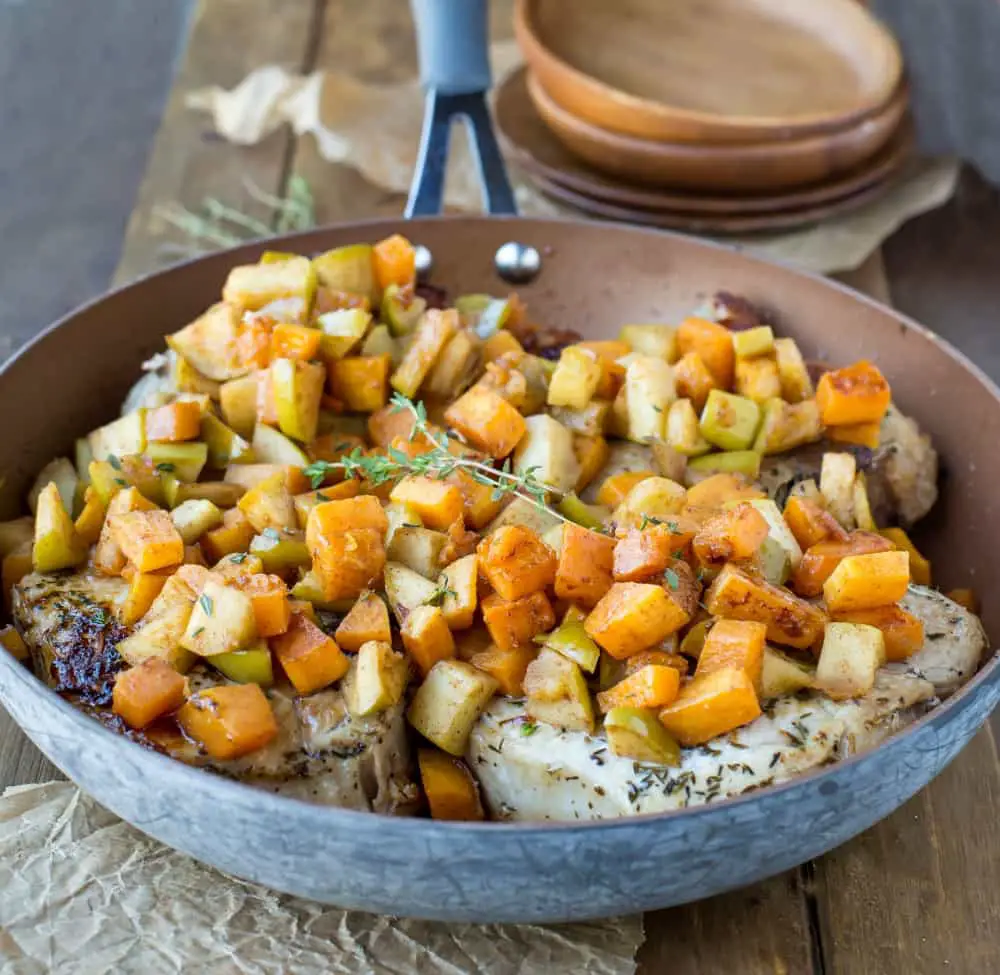 I love one dish meals like these pork chops with cinnamon apples and butternut squash by I Heart Eating. These pork chops are easy to make and full of flavor! It is total comfort food for us on a fall or winter day.
Bone in pork chops are often cheaper per pound then boneless, making this a perfect meal to add to the budget meal plan. We love using honey crisp apples for this meal, they are our favorite! But she does list a couple others that are good as well in her notes of her recipe card.
Thursday - Chicken Parmesan and Spaghetti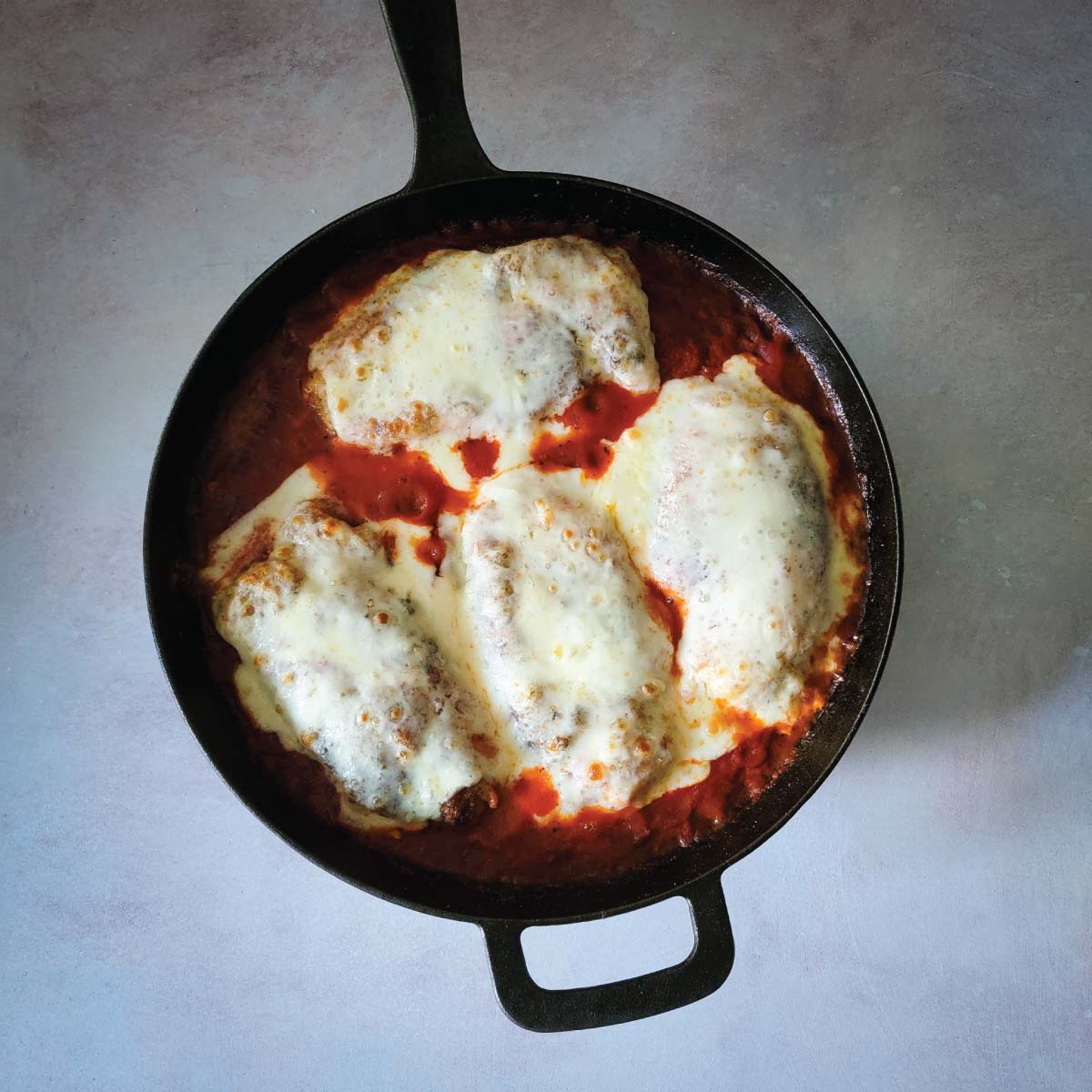 This is one of my absolute favorite meals since I was a kid. Seriously even when we go out to eat at an Italian restaurant I find myself ordering it. This skillet chicken parmesan is easy to make and full of flavor!
We included an easy to make homemade sauce in the recipe, but you can use a jar of store bought sauce as well. The grocery list for the budget meal plan was written with the ingredients for the homemade sauce.
Friday - Smoked Sausage and Rice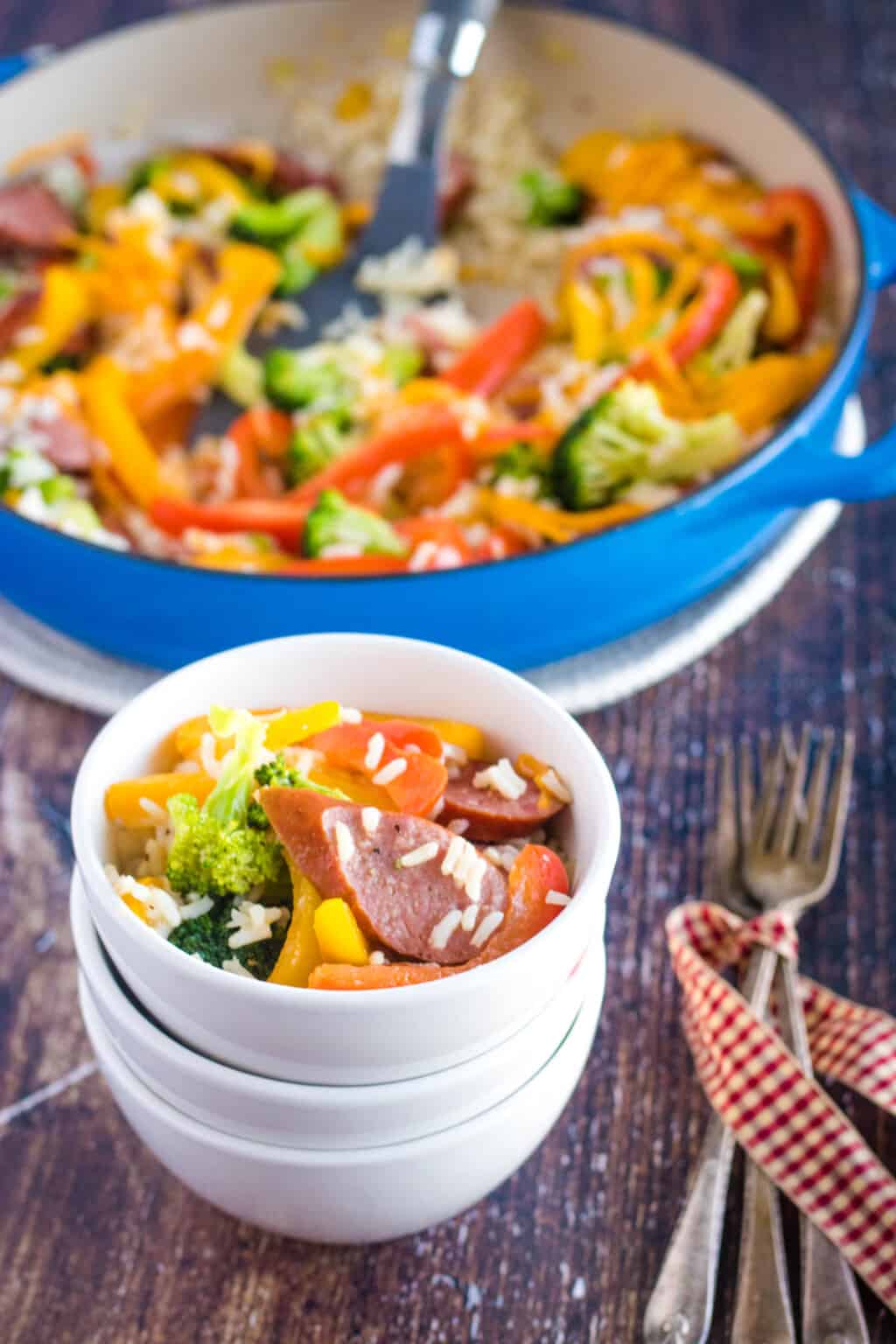 By Friday we are often tired here. The weeks can be busy and we used to order out every other Friday to keep it easy on us. Eating out can be a nice treat, but it can add up too! It's just not always in the budget, I get it.
So instead of ordering out, try this delicious smoked sausage and rice dish by Kylee Cooks. It is really easy to make, affordable and delicious. It's perfect after a busy week when you want to keep it simple.
Saturday - Busy Day Soup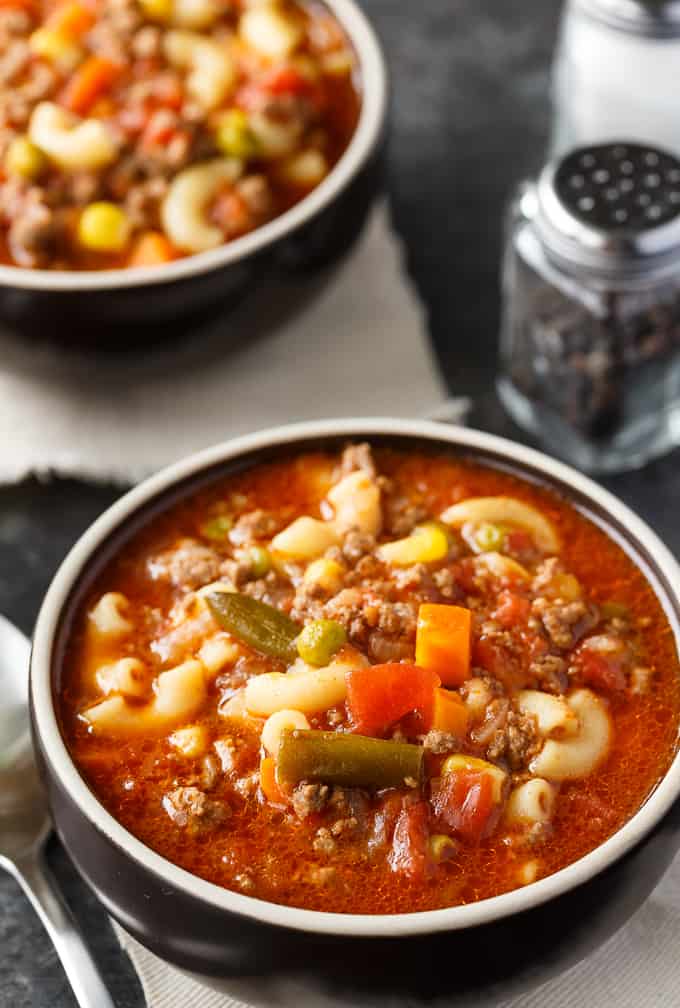 Saturdays can be just as crazy as the rest of the week sometimes! It is like you try to cram everything you couldn't do during the week into Saturday so you can rest on Sunday. Ok, maybe that was just my house when we worked out of the house and had kids in school.
The last day of the budget meal plan is really easy to make too! This busy day soup by Simply Stacie is so easy to make and your family will love it. It has only a few ingredients and is fairly cheap to make. We serve it with dinner rolls, but they are optional!
Conclusion
I know that rising food prices are really hurting many people. I see almost double the prices on most of my everyday grocery items. But you can still cook homemade meals for your family on a budget!
We will be adding more budget meals to our site as well, but we hope that these gave you some delicious ideas for you to cook for the week.