Welcome to our second weekly meal plan! This week is all about Instant Pot dinners. This little handy pressure cooker can really make a delicious meal with not a lot of effort. I love my Instant Pot!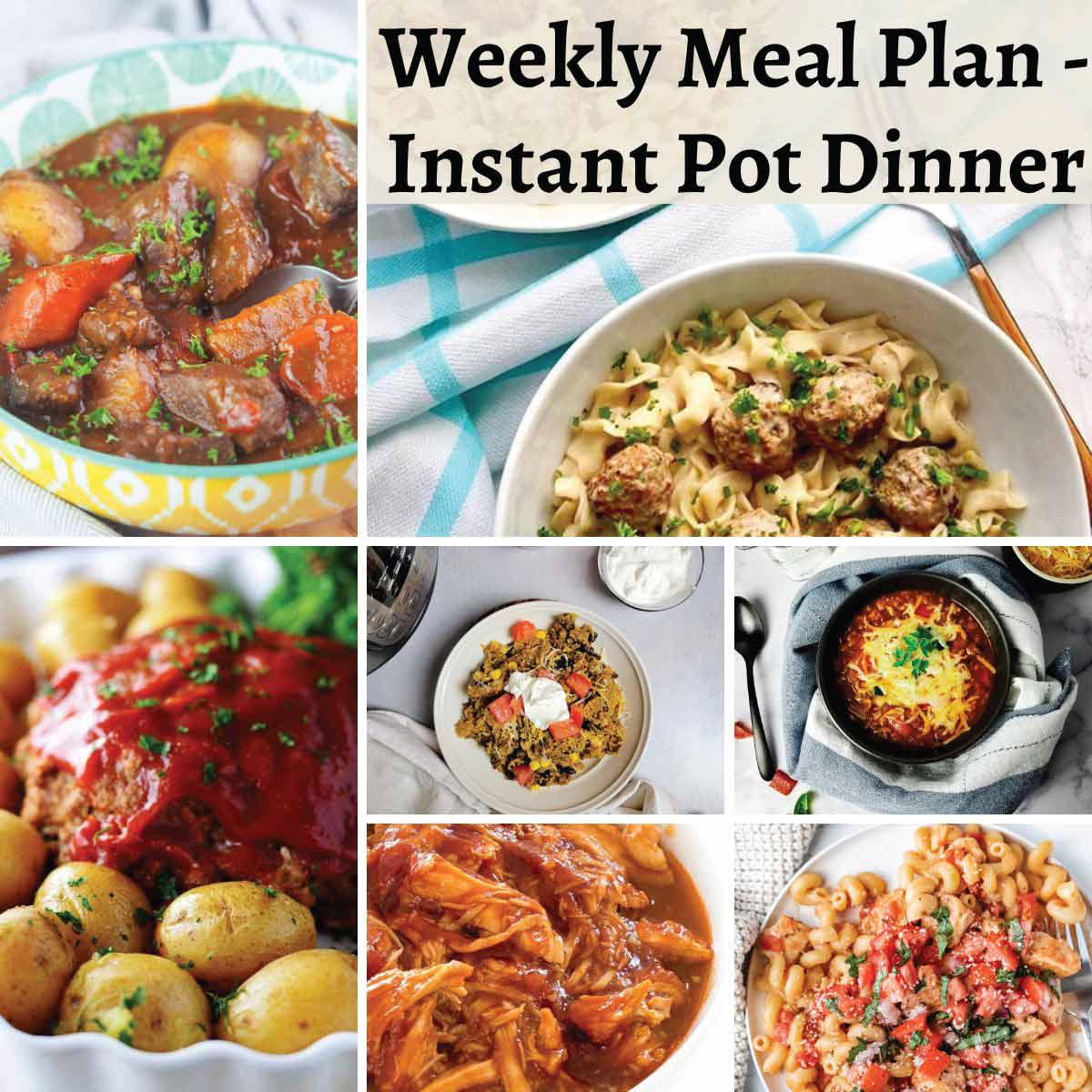 In last weeks meal plan we did easy dinners (who doesn't love easy, right?) If you missed week 1, here it is - easy dinners.
Here is the grocery list for this week - shopping list for meal plan week 2. It is an editable PDF, but you may need to download before editing it. I am sure there are some ingredients on the list you may have already so be sure to delete them before printing!
Jump to:
Sunday - Hungarian goulash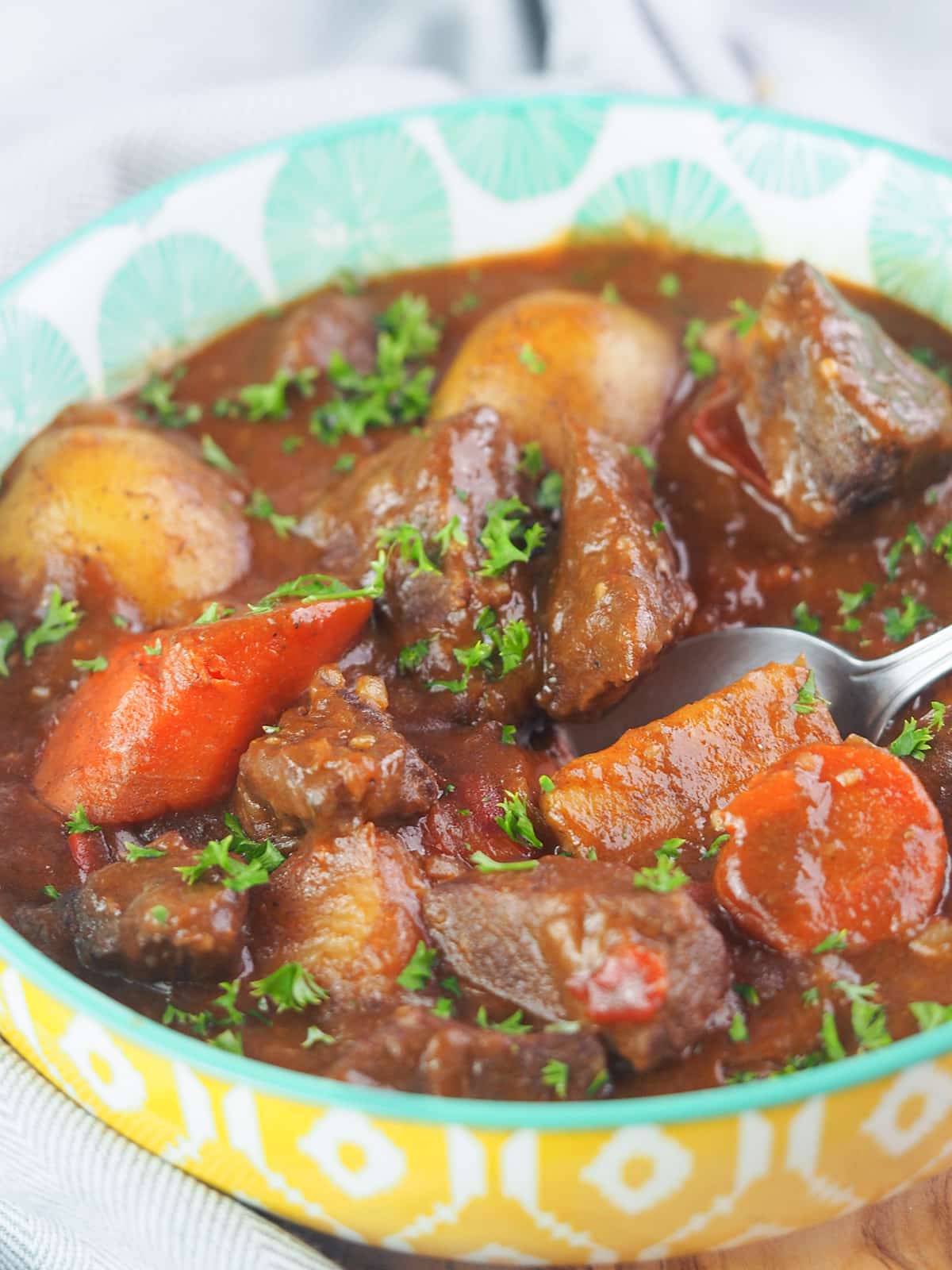 Sundays are often days that we like to have a nice hearty meal to start off the week, especially once the weather starts to cool down. This Instant Pot Hungarian goulash by Monday is Meatloaf is a perfect way to start the week!
It is easy to make and cooks together in the Instant Pot, no extra pots or pans. I like to serve it with some dinner rolls (sometimes homemade and sometimes Kings Hawaiian rolls.)
Monday - Swedish meatballs with pasta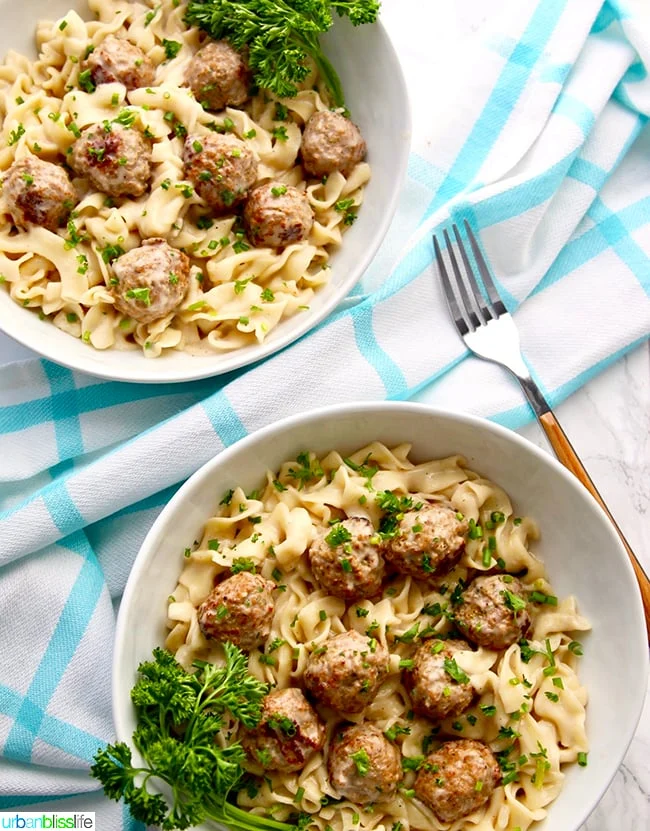 Do your kids love pasta but you want to try something different then traditional spaghetti sauce? You will love Instant Pot Swedish meatballs with pasta by Urban Bliss Life! A weekly meal plan wouldn't be complete in our house if we didn't have a pasta dish at least one night.
This is an easy one pot meal that is delicious and dairy free. She uses dairy free sour cream, but please note that the shopping list just lists sour cream and doesn't specify dairy free. We make it how she has it written when we make it and love it (even tho I usually use regular sour cream for other meals.)
Tuesday - Taco rice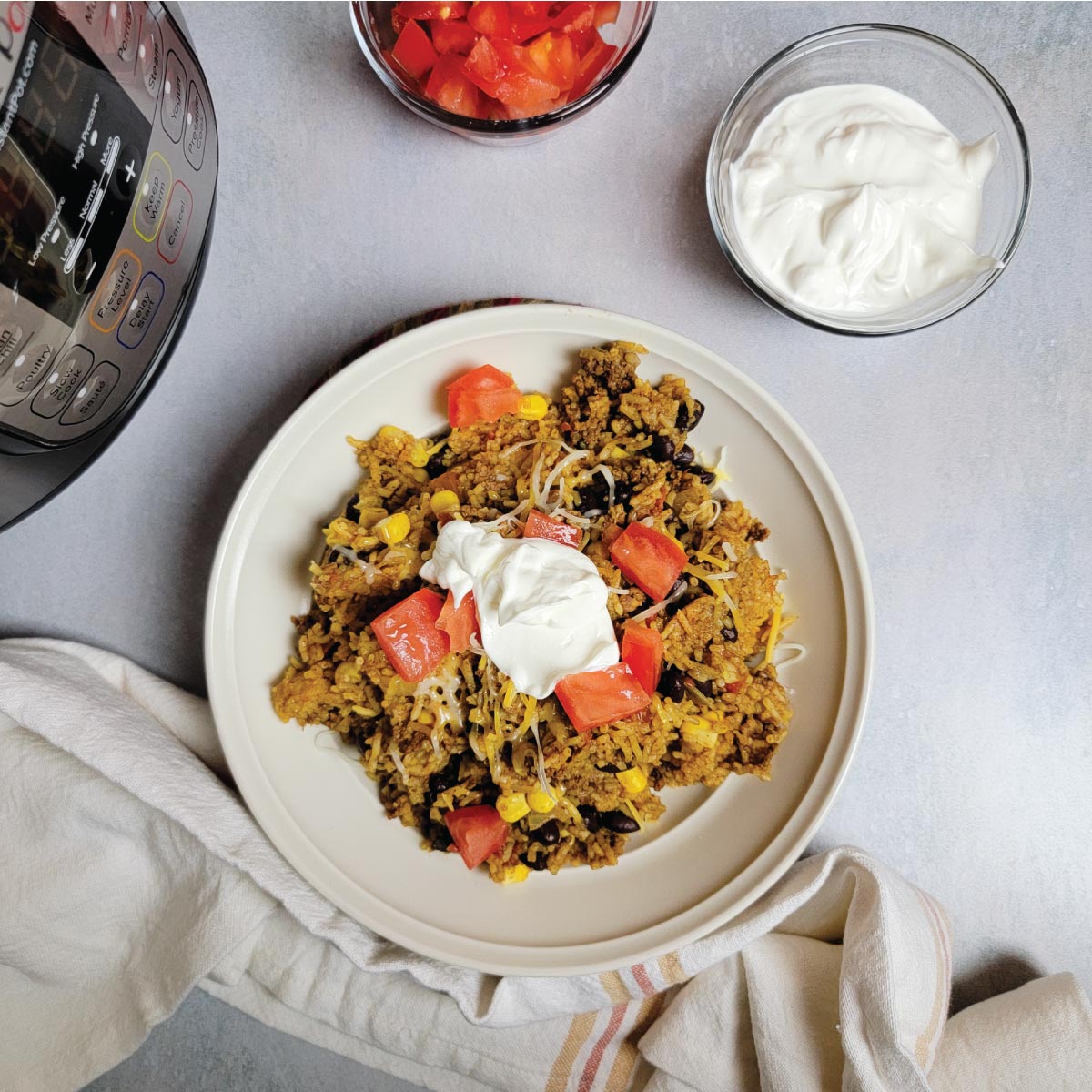 We love tacos here and I make a variety of different things with a taco flavor. Save some of the sour cream from Monday's meal so you can top your Instant Pot taco rice with it! The shopping list has 16 ounces and you only need 8 ounces for Monday, this leaves some for tonight.
The taco rice is an easy to make one dish meal that comes together pretty quickly in the Instant Pot. We love to top it with cut avocado, tomatoes, cheese and sour cream but this is all optional.
Wednesday - BBQ chicken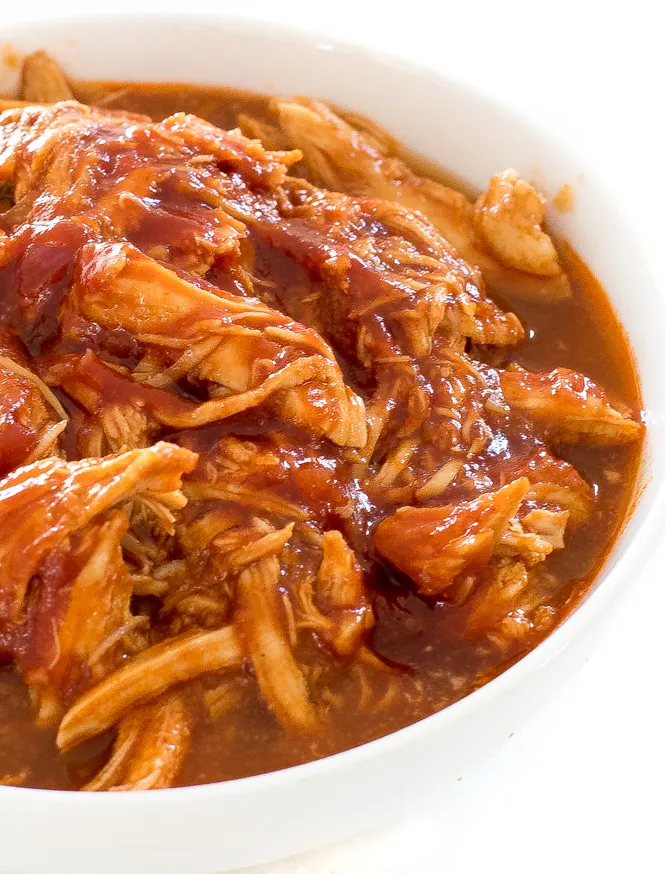 We love to have sandwiches sometimes for dinner sometimes and we regularly schedule them into our weekly meal plans. Everybody loves them and they are easy to make! You will love this Instant Pot BBQ chicken by Chef Savvy whether you make it as a sandwich or serve it with a side.
We prefer them on rolls served with fries or even potato chips (super easy), but you may want to eat this chicken with some rice or potatoes and some veggies. This is up to you and we did not include sides into the shopping list (but we did add rolls in for sandwiches.) She has some great serving suggestions in her post.
Thursday - Stuffed pepper soup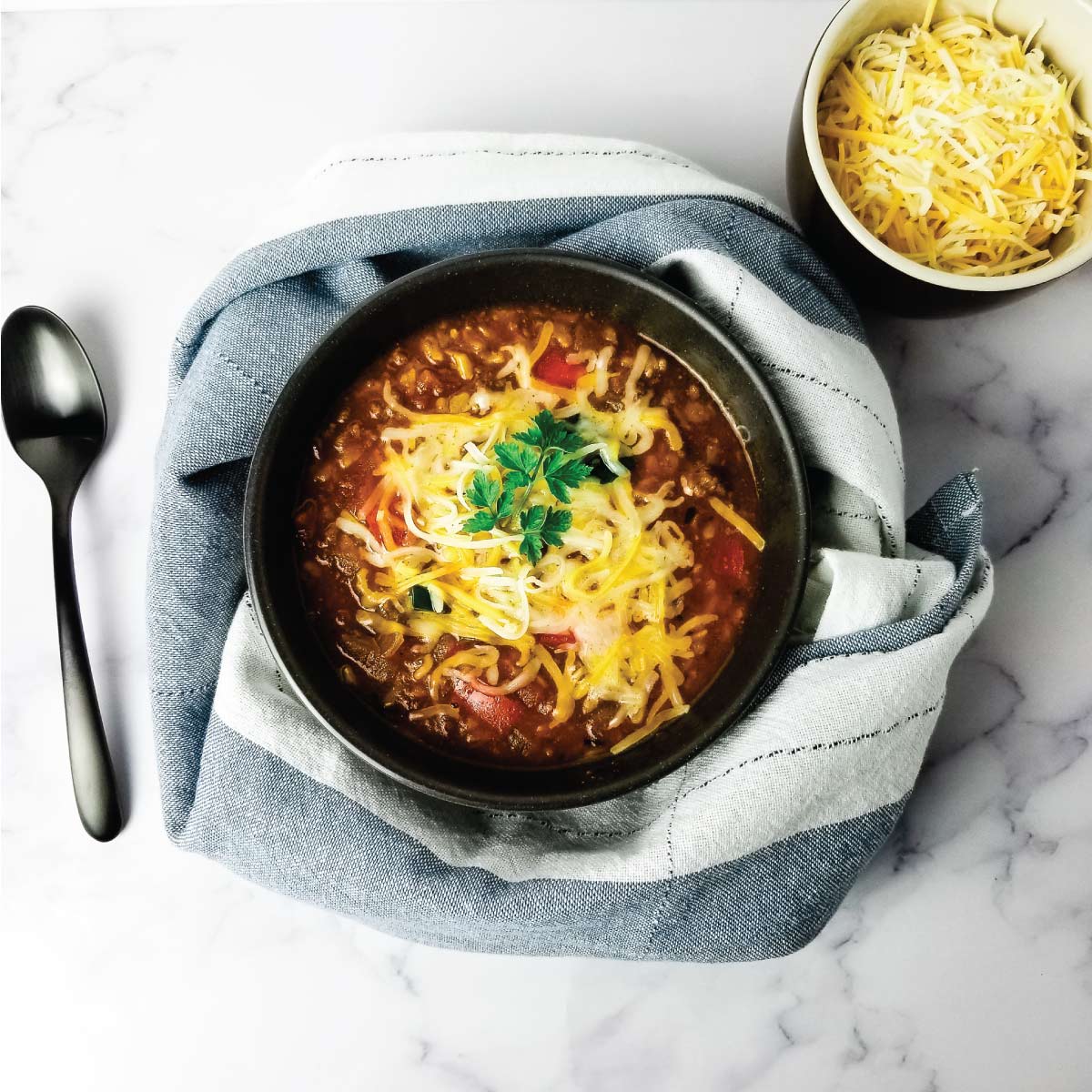 This Instant Pot stuffed pepper soup is one of the meals that the family asks me to make a lot. We always loved stuffed peppers but sometimes you just don't feel like going through all the prep.
With this soup you can enjoy all the flavors of a stuffed pepper but in an easy to make, one dish soup! We love to top it with some shredded cheese and think you will love it that way too. 4 cheese Mexican or another cheddar cheese blend is best here.
Friday - bruschetta chicken pasta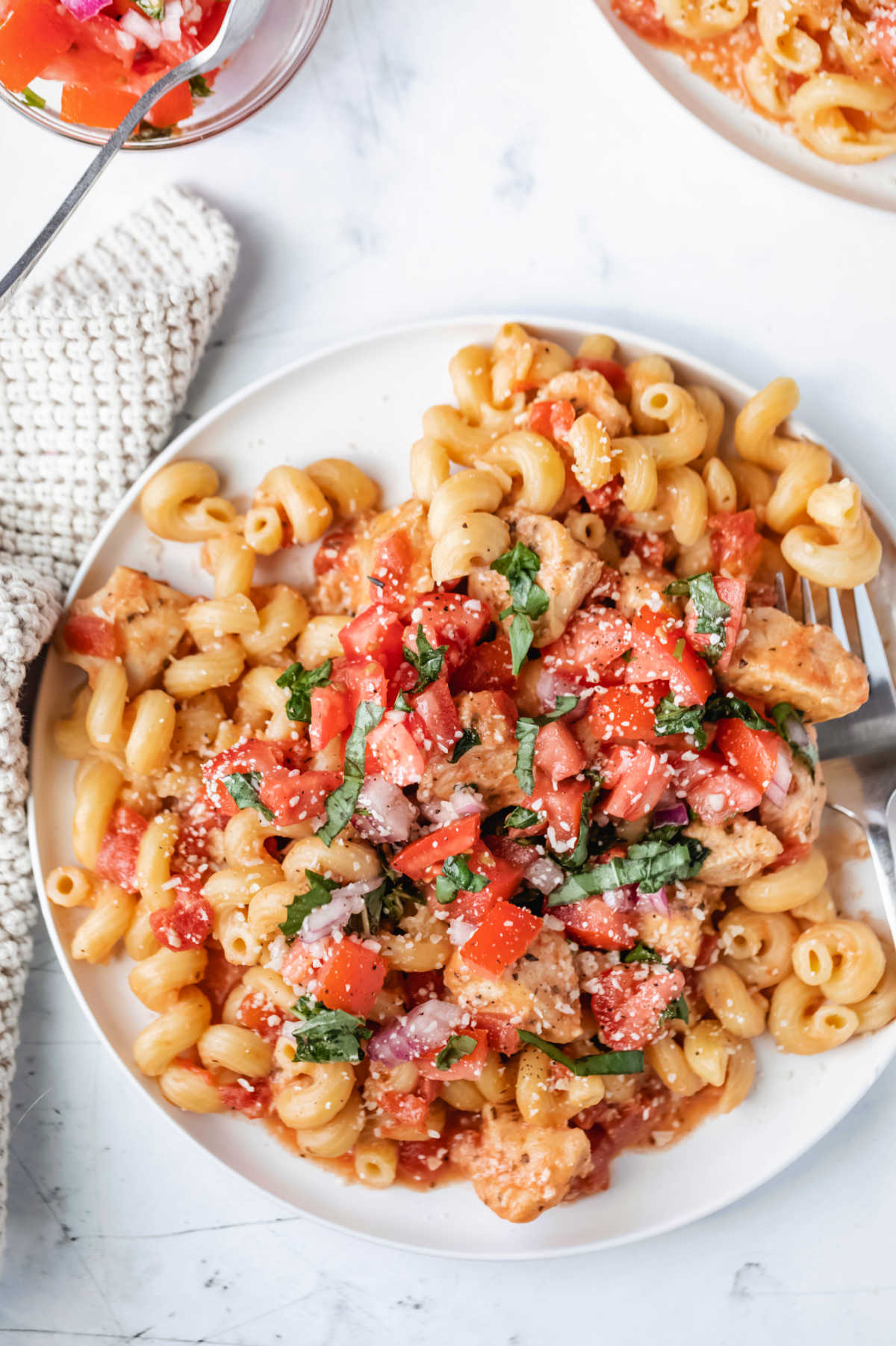 Fridays are best to keep things simple, at least that is what I try to do here! By the end of the week most of the family just wants to unwind and relax to start the weekend out fresh. This Instant Pot bruschetta chicken pasta by Eating in an Instant is just the perfect Friday night meal!
It is easy to make and full of flavor. Pasta makes it a comforting meal that the kids will love while you enjoy making a delicious and easy one dish meal. Win for everybody!
Saturday - meatloaf and potatoes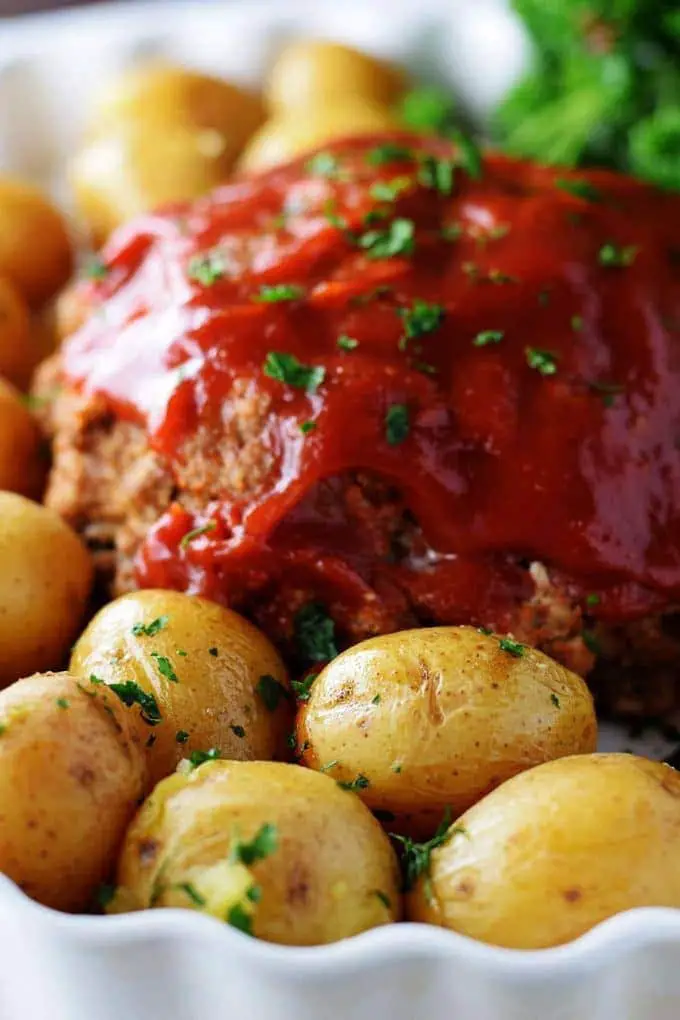 Meatloaf is another favorite here when the weather gets cool (that is when we are baking it!) But keep the oven off here and make Instant Pot meatloaf and potatoes by Soulfully Made instead. All flavors you love without turning on the oven.
Everything cooks together in the Instant Pot making it an easy one dish meal - perfect for winding down after the day's activities.
Conclusion
Hopefully this inspires you to try new recipes and to follow a meal plan (even if you change it up a bit from ours.) It can save you time and money while reducing the stress of what to cook for dinner.
We hope you love recipes in this Instant Pot weekly meal plan as much as we do!