Trying to figure out what to make for dinner every night can be stressful if you do not plan it out for the week! We are starting weekly meal plans here for our readers and we are so excited to have you here at our very first one.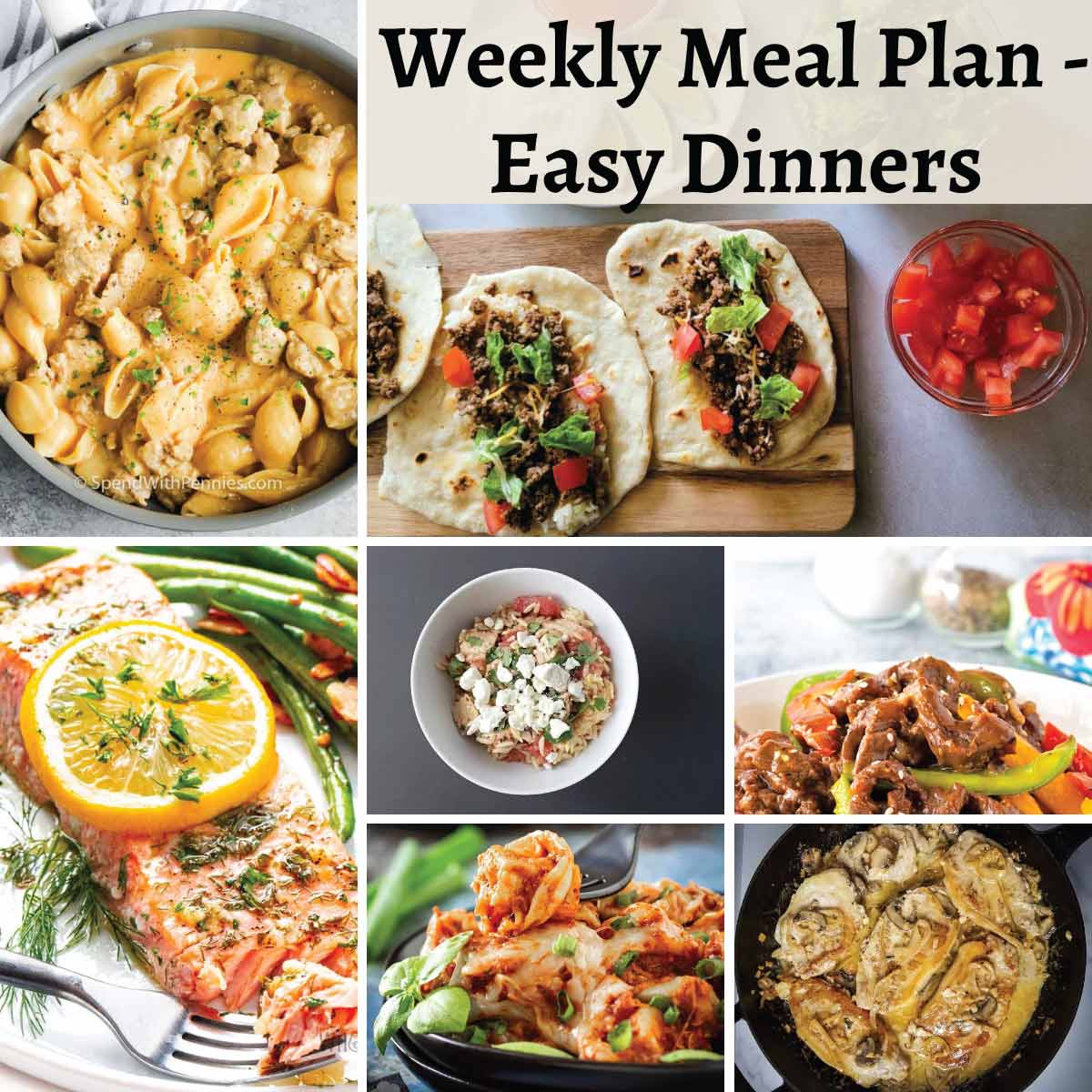 Meal planning saves you money and time so we really hope this inspires you to try new things and plan ahead.
This week's meal plan is all about easy dinners, because who doesn't love easy? We've gathered some of our favorite recipes from our blog and also from some of our favorite food bloggers.
Our meal plans will also include a shopping list with the ingredients for all the week's meals. So let's get started!
As a note - we are adding these meals to select days but you can change them anyway that fits your schedule. We have a PDF shopping list that is editable. You can add or delete items off the list before printing if you need to.
Here is the meal plan grocery list. No sign in required, just download and go. It is an editable PDF so you can change the list as needed. Depending on your browser, you may need to download in order to edit a PDF.
Jump to:
Sunday - One Skillet Cheesy Tortellini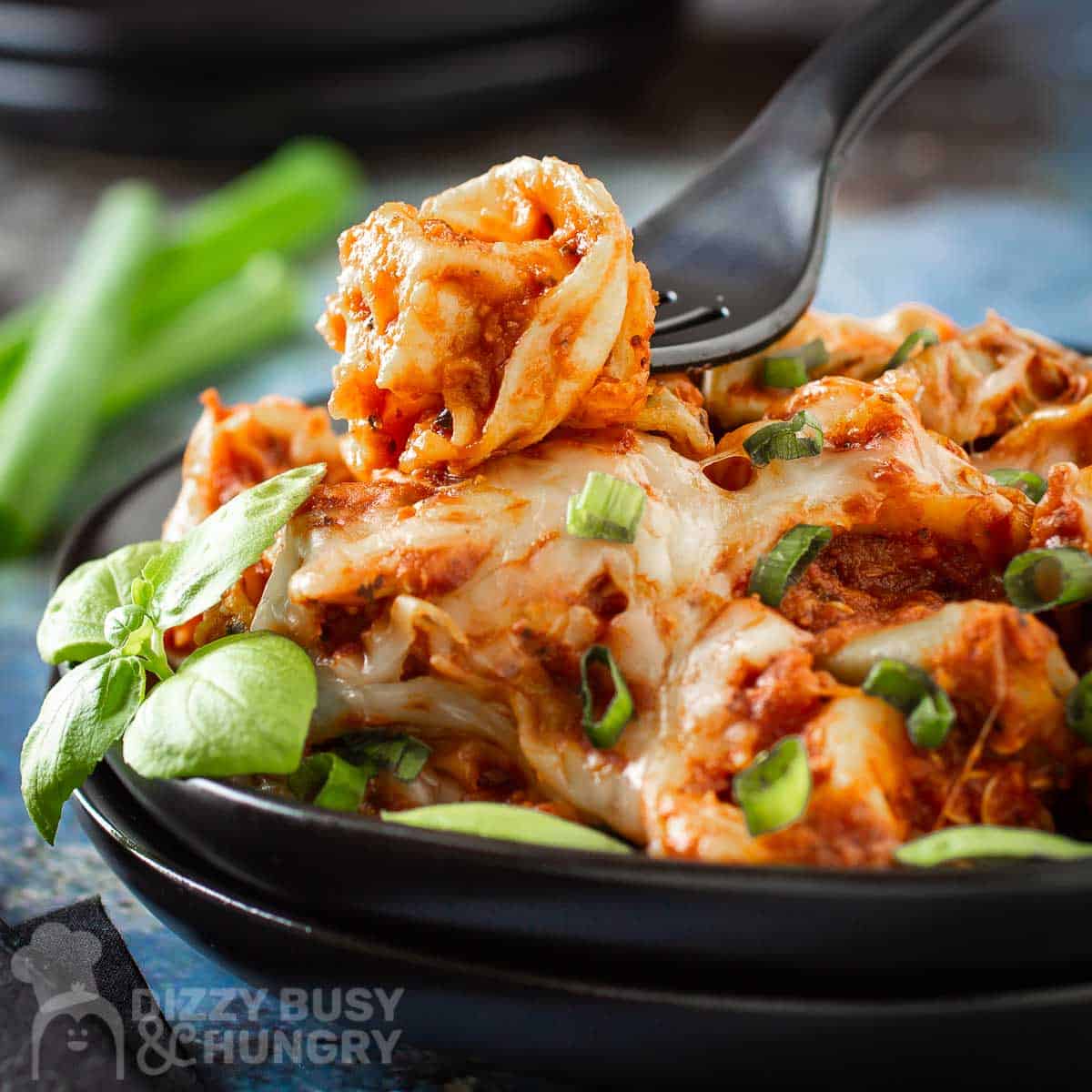 Craving some Italian food but don't want to spend hours in the kitchen? This easy cheese tortellini recipe by Dizzy, Busy and Hungry is perfect for a quick and delicious meal.
The best part is that the tortellini cooks right in the skillet, so there's no need to boil it in a separate pot. Just add a few simple ingredients and you'll have a comforting meal on the table in just 30 minutes.
Monday - Easy Pepper Steak Stir Fry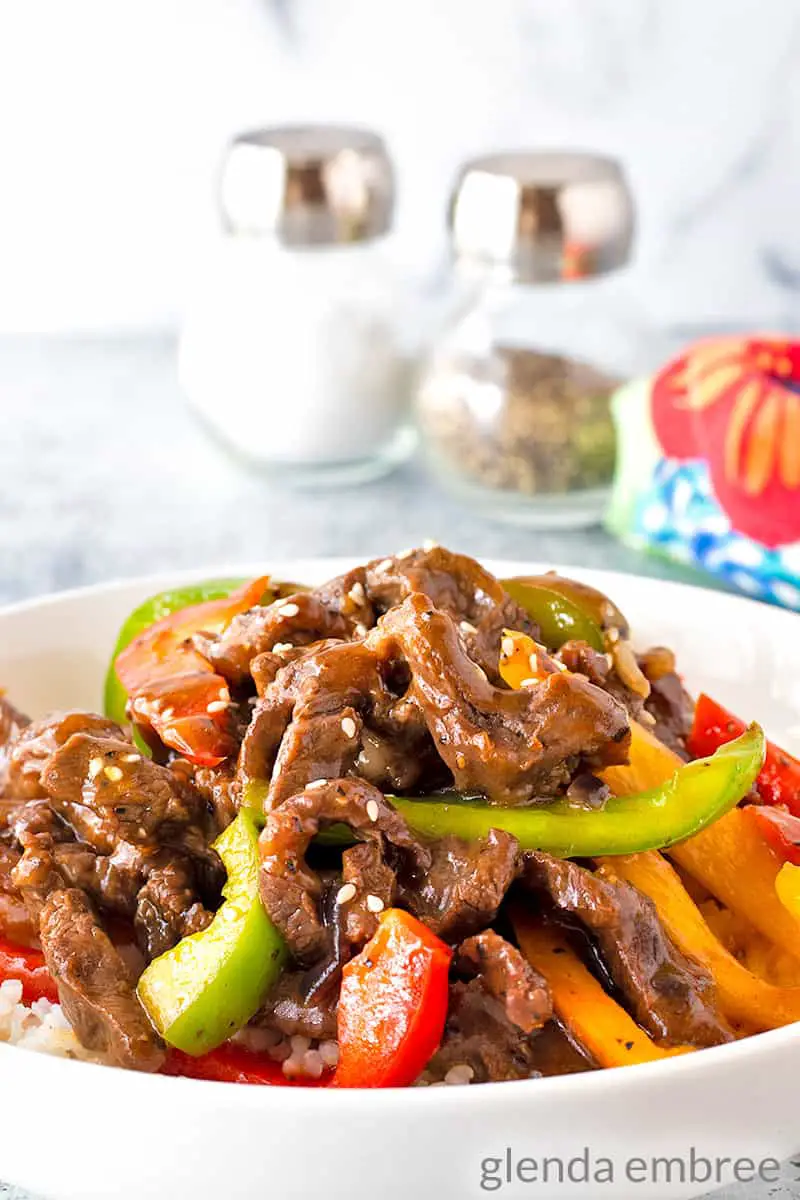 Looking for a delicious and easy-to-prepare stir fry recipe? Look no further than this easy pepper steak stir fry by Glenda Embree. Made with just a few simple ingredients, this dish comes together in about 30 minutes - making it the perfect weeknight meal to add to our meal plan.
It tastes a lot better than take-out! So if you're in the mood for something savory and satisfying, give this recipe a try. You won't be disappointed!
Tuesday - Easy Beef Soft Tacos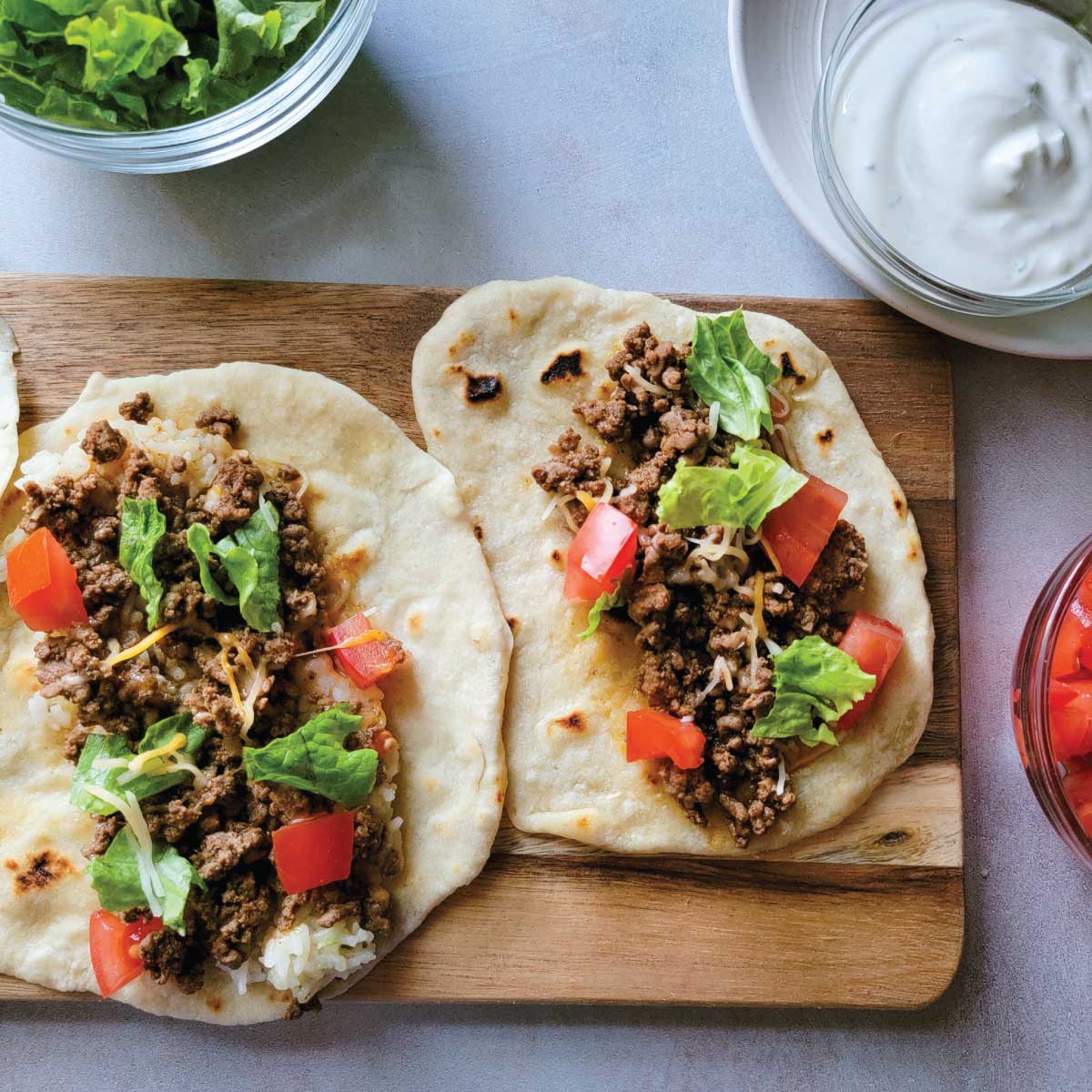 One of our favorite meals here is easy beef soft tacos, it is one meal that can always get everybody to the table! This is our recipe here and we make homemade tortillas with ours.
We added a note with the ingredient list with what you can leave out if you are buying shells or tortillas. No shame, we do buy shells too - it's a personal choice and quicker to buy them when dinner needs to be done in a hurry!
As a note - you will be using lettuce tomorrow as well.
Wednesday - Baked salmon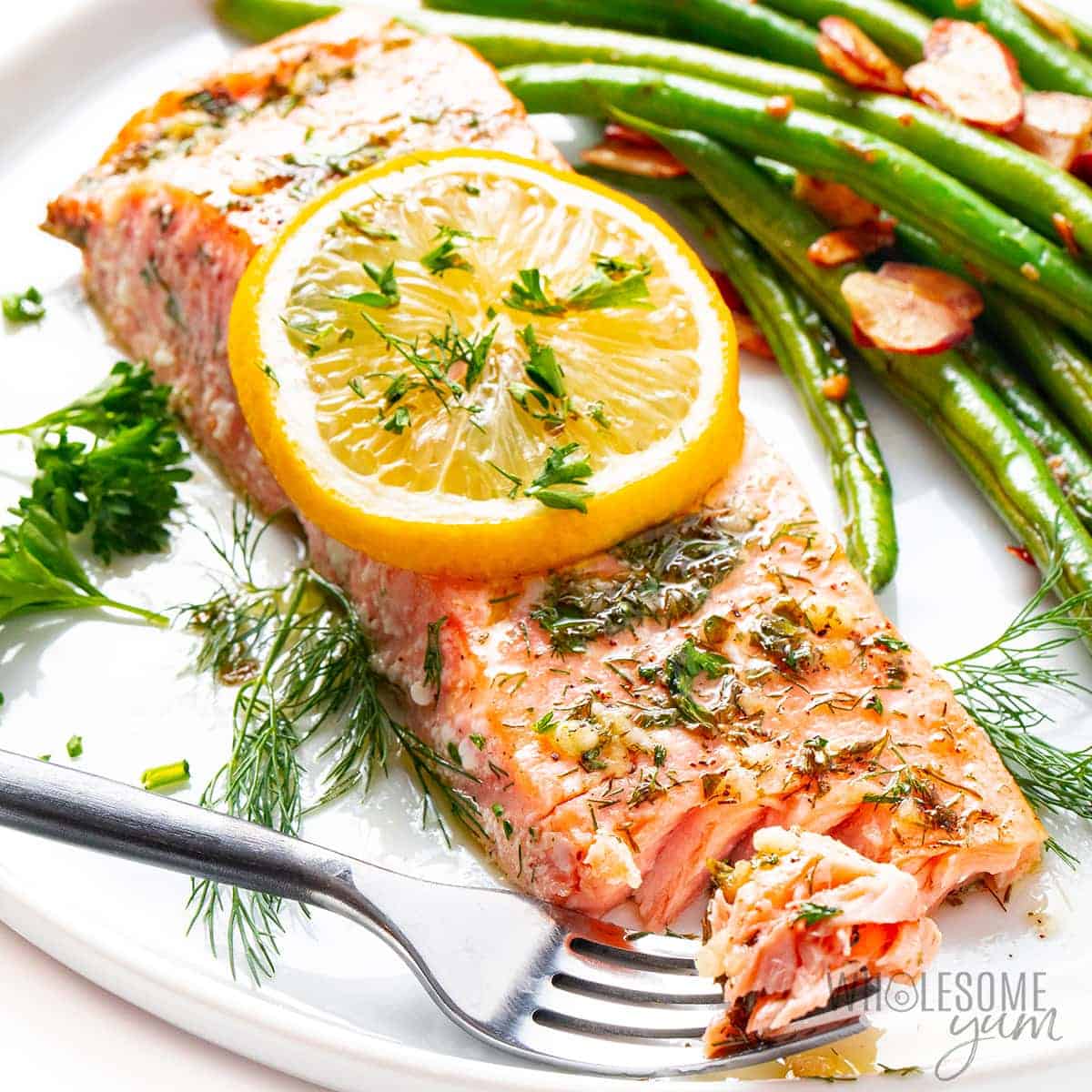 Salmon is one of my favorite fish and it is a healthy one too! Wholesome Yum has a really simple 15 minute recipe for a delicious baked salmon. With just a few simple ingredients, prep will only take a few minutes and then the salmon takes about 10-15 minutes to bake!
Of course you can serve it with anything you love, but we recommend a salad to make it a healthy but quick dinner. We tried to keep things quick and simple in this weekly meal plan.
For the tossed salad - we usually use lettuce, 1-2 cucumbers sliced (depending on the amount of people and size of cucumbers), 1-2 tomatoes cut, bell peppers and croutons. There are many options here tho and you can add any of your favorites!
Thursday - Mediterranean chicken orzo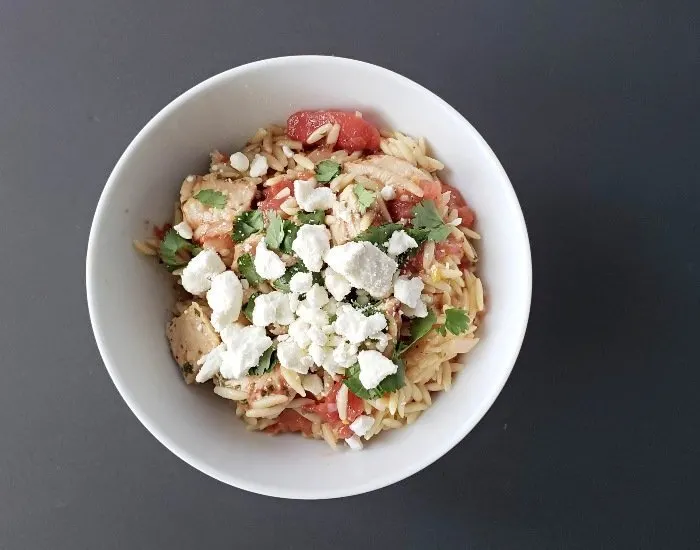 This Mediterranean chicken orzo by Honest and Truly is another easy dinner recipe that comes together quick. With only 5-10 minutes of prep and about 15 minutes for cooking, it will be ready in less then 30 minutes!
Her chicken orzo is delicious and sure to be a favorite in your household too. We make this as a full meal but if you have salad leftover, it will pair nicely with it. Tossed salad is a favorite here because it goes with just about anything.
As a note - if you are drinking some of the wine, be sure to leave at least 1 third of a cup of wine for tomorrow night!
Friday - Pork chops in a creamy mushroom sauce
One of our favorite ways to make pork chops (besides grilling) is to make these pork chops with mushrooms in a cream sauce. They are easy to make and full of flavor!
We serve them with many different things (I am asked to make these a lot), but to keep it simple for this weekly meal plan we recommend mashed potatoes and a vegetable. If you have an Instant Pot, you will love our Instant Pot mashed potatoes because they are easy with no draining!
But on the stove is an easy way to prep mashed potatoes too. Peel and cut the amount of potatoes you need (estimated about half a pound per person.) Boil the potatoes in water (or broth for extra flavor) until they are fork tender, drain. Pour in desired amount of milk and butter then mash with a potato masher. If needed, add more milk or butter to desired consistency. Season as you like (garlic, salt, pepper, cheese or anything you want to add.)
For a vegetable, we recommend a green veggie but use your favorite. We like green beans with it.
Saturday - Cheesy ground turkey pasta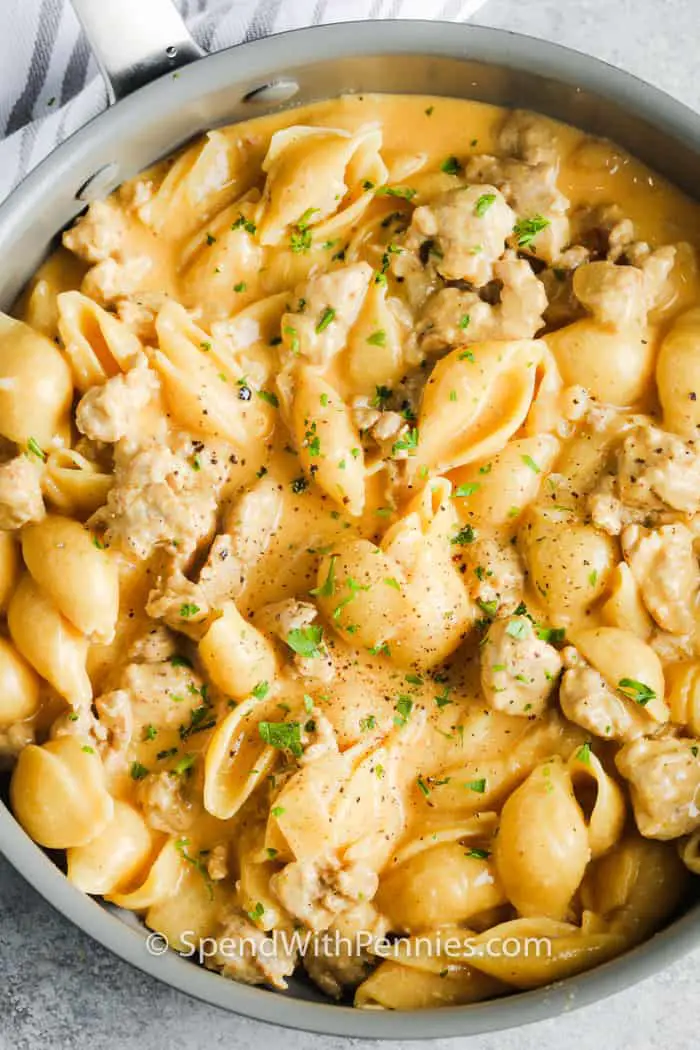 Ending the week with a nice and comforting food! Cheesy ground turkey pasta by Spend With Pennies is really easy to put together and on the table. It is delicious (kids love it) and ready in about 40 minutes. And even better, it is a one dish meal for easy cleanup!
If you are looking to add a vegetable as a side, we do recommend that you go with something like broccoli if you and your family like it. The taste of broccoli with cheesy meals is just amazing (to us anyway!)
Frequently asked questions
How come I cannot edit the PDF ingredient list?
Some browsers may not allow you to edit the PDF in the browser. If that is the case, download the file first. The free version of Adobe Acrobat will allow you to edit the file.
It's asking me to sign in when I access the ingredient list, why?
This file is stored in OneDrive but shared with you through the link. If it is asking you to sign in, it is likely because your browser knows you have a Microsoft OneDrive account. You can sign in or use a different browser to open it (one browser for me opens it and the other asks me to sign in because I use that one for my OneDrive.) But you do not need an account to access this file.
Can I swap the days around that I make the recipes?
Sure! You can make them in any order you choose. Just note that some of them use ingredients left from another recipe so I kept them close together to keep the ingredients fresh. Like the lettuce gets used for 2 nights, the wine for 2 nights.
Conclusion
We hope you enjoy the meals we picked for you in this weekly meal plan! Quick (under an hour) and easy was what we were trying to stick to for this plan. It's nice to have an easy week of cooking without eating out, right?
What do you think of this week's meal plan? This is our first one and any feedback to make it better for you is appreciated.
Enjoy!