Warm up with these delicious apple recipes as the weather starts to cool down. From a classic homemade apple pie, to salted caramel apple cinnamon rolls, there's something for everyone. So get ready to cozy up with some of the best apple recipes to try this fall!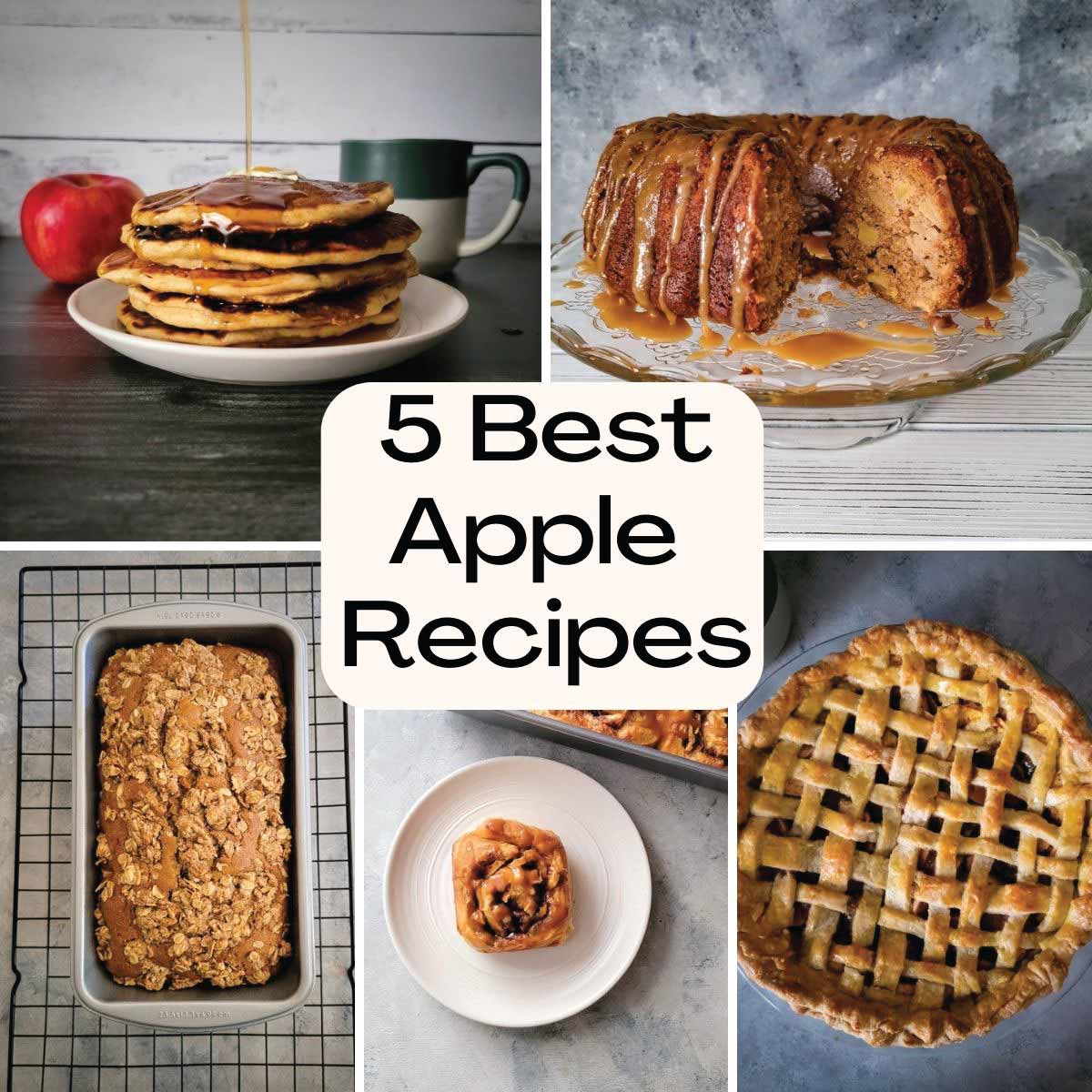 Apples are one of my favorite fruits and fall is my favorite season so right now I am excited as can be! To me there is nothing better then the smell of an apple dish baking in the oven with the weather a bit chillier. Sorry summer fans, but this is my time now!
I can eat apples in many things from homemade apple sauce to delicious desserts, but these 5 are our personal favorites and we think you will love them too. Ready to make some amazing apple dishes?
Jump to:
Salted Caramel Apple Bundt Cake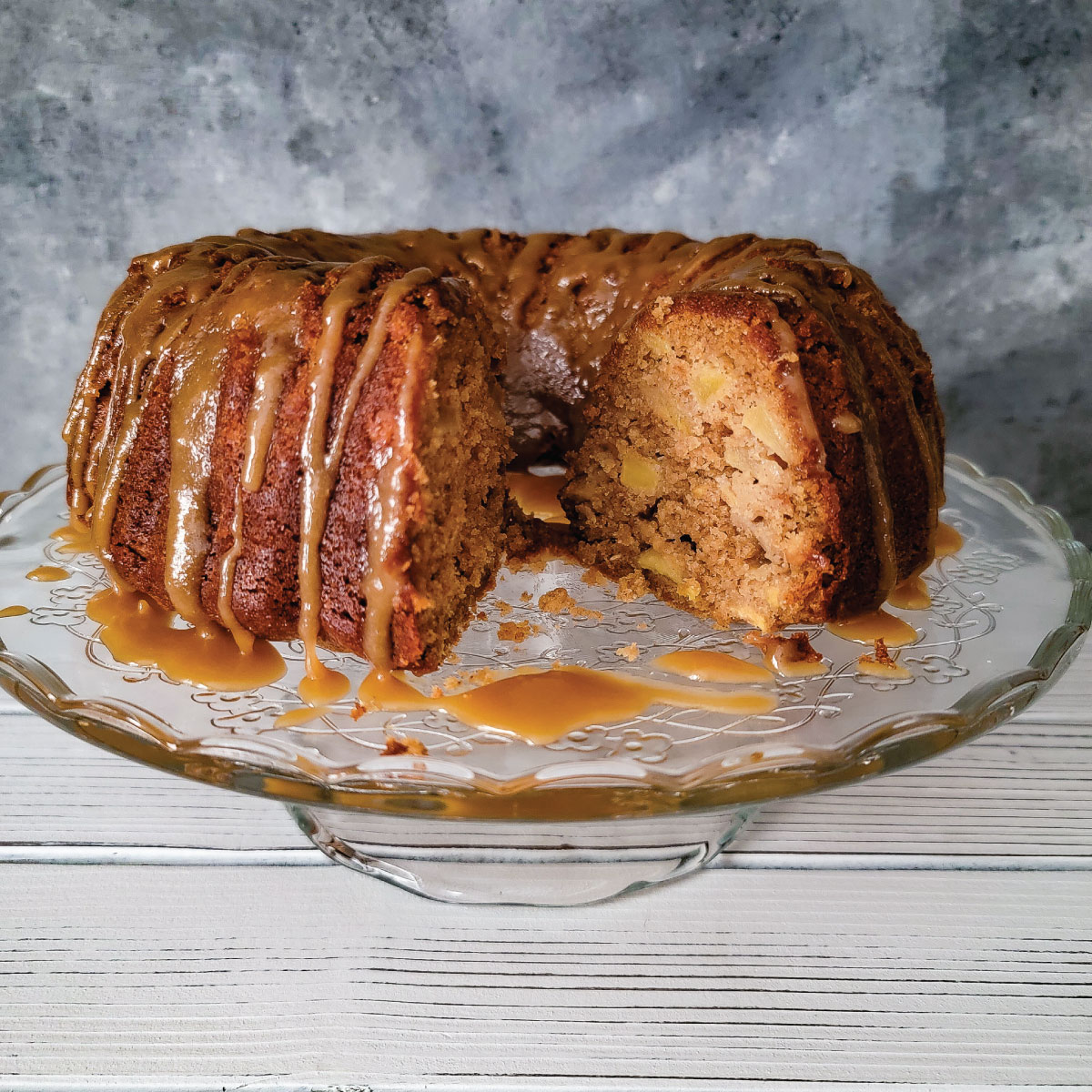 This salted caramel apple Bundt cake is the favorite in the whole house. Seriously, this is one dessert that I make and within 2 days it is gone - not even a drip of caramel left on the plate.
The cake has a nicely dense texture without being too moist. The salted caramel drizzle over top makes it perfectly salty and sweet! I get asked to make this often for get togethers.
Salted Caramel Apple Cinnamon Rolls
Yes these are really a thing and yes they are amazing! Imagine the taste of a cinnamon roll but with apples and caramel, sound delicious? Then you will love these salted caramel apple cinnamon rolls.
They are similar to a classic cinnamon roll but with apples and a caramel drizzle. They are the perfect combination of salty and sweet. Fall will be delicious this year, they are one of the best fall apple recipes you can make!
Apple Pancakes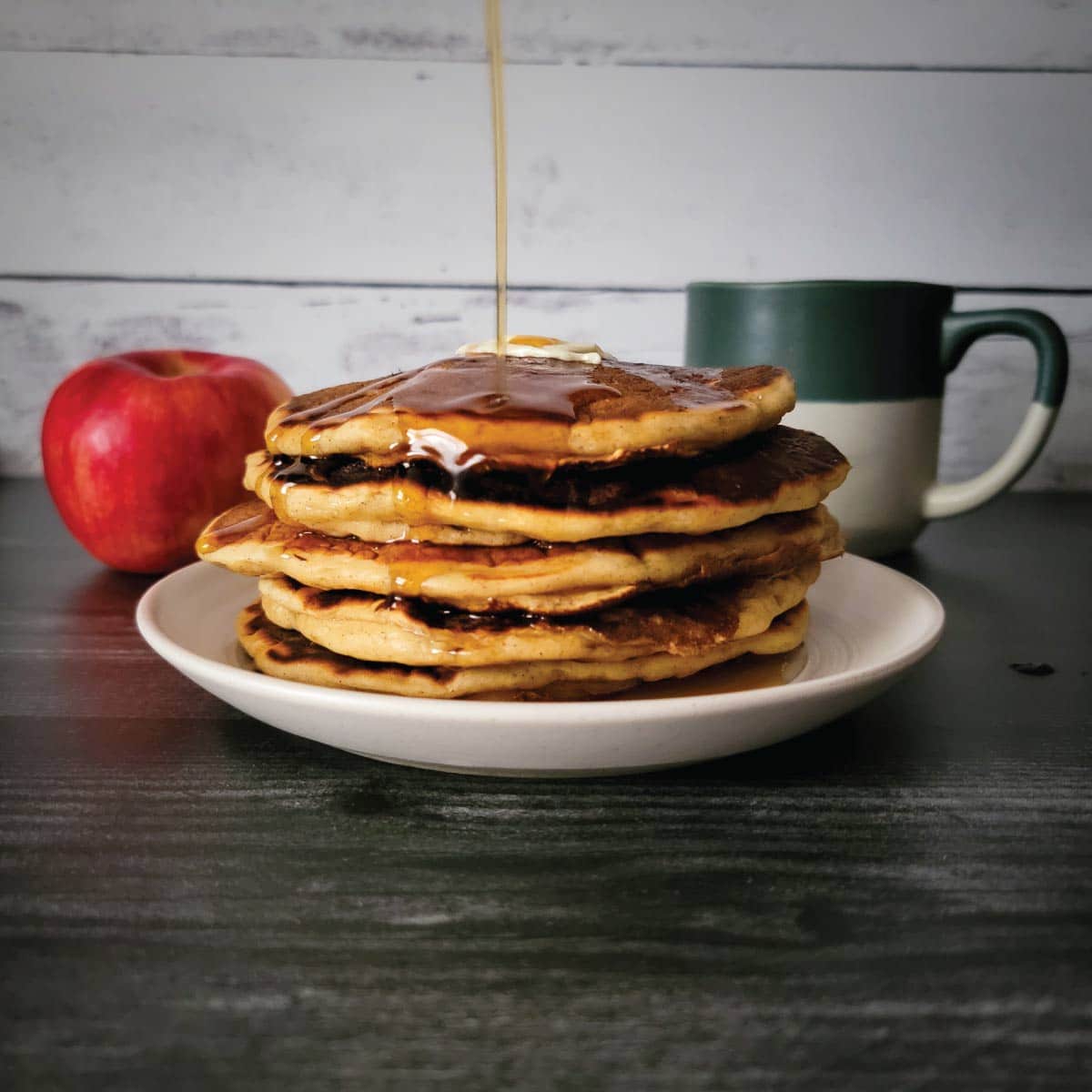 Perfectly thick and full of apple flavor, these apple pancakes make the perfect fall breakfast! They are homemade (no boxed mixes) and made with yogurt giving them a perfect texture and flavor.
This is one of the first apple recipes we make for fall, perfect way to get your day started. You can even top them with our homemade salted caramel syrup, but personally I love classic maple syrup on top of my pancakes.
Apple Bread with Crumb Topping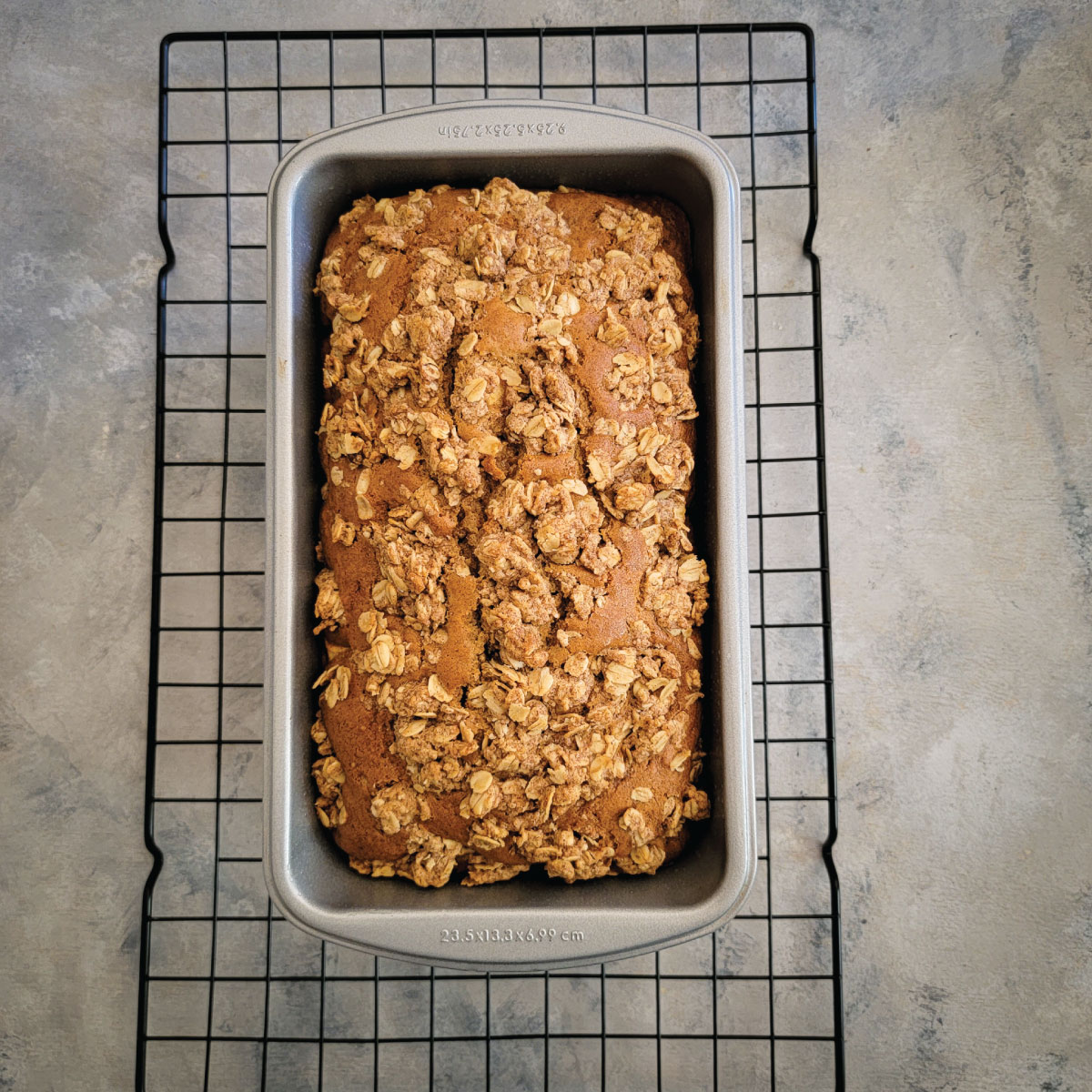 Who loves a good apple bread in the fall? We certainly do, it is one of the best apple recipes in the fall! I feel like I may or may not be obsessed with apples. But hey, there are worse things to be obsessed with so game on.
This apple bread has a delicious crumb topping made with quick rolled oats, flour, brown sugar, cinnamon and butter. While the topping is optional, I do recommend it for more flavor.
Homemade Apple Pie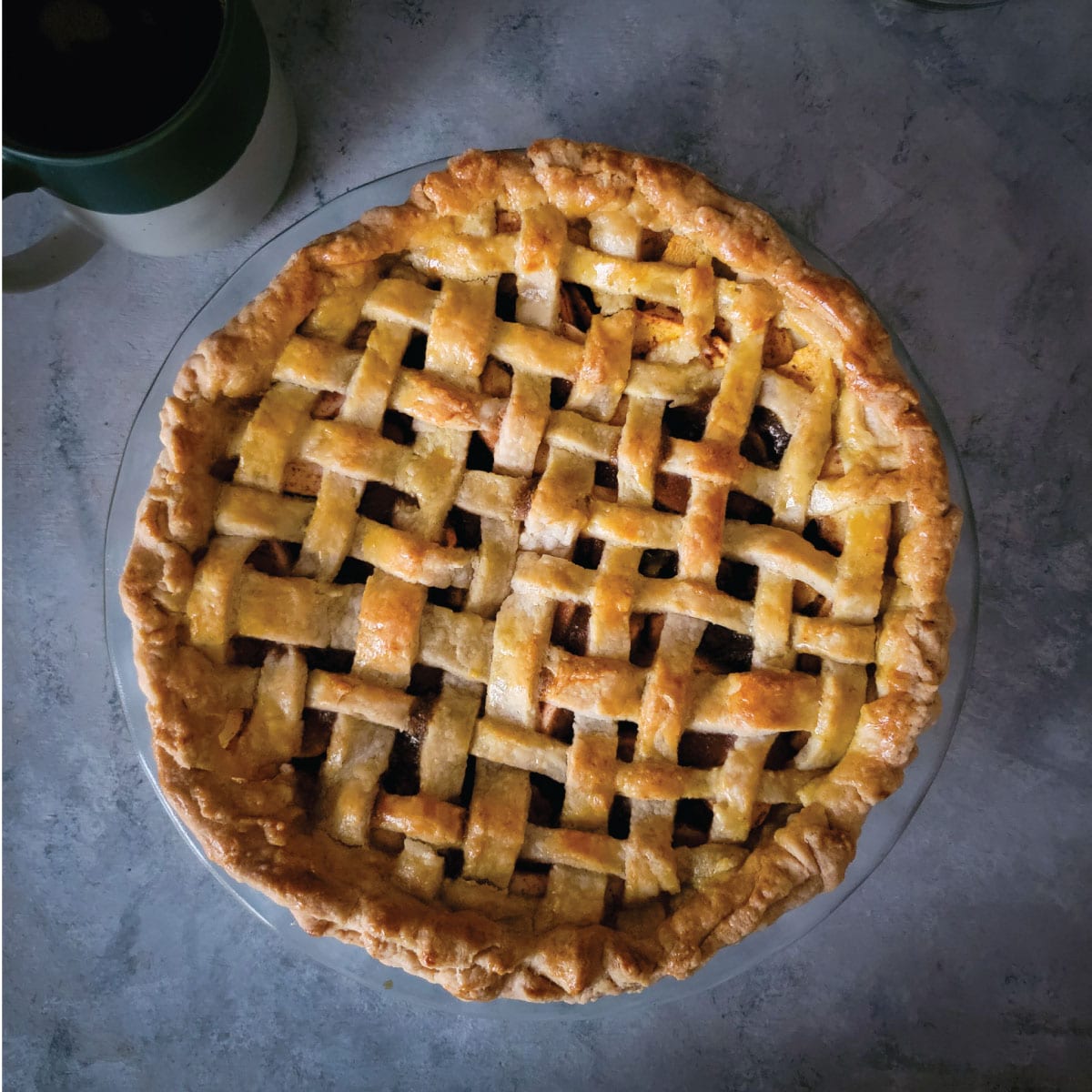 Is it even fall without homemade apple pie? Not in our house, it isn't! It is one of our favorite recipes as soon as the weather starts to get cool. While it is a classic and always at our Thanksgiving table, it is also something we make after we go apple picking. I can't wait until Thanksgiving to enjoy this delicious fall treat.
There is something very comforting about a warm apple pie topped with some homemade whipped cream or vanilla ice cream. Perfect dessert to enjoy on these cooler nights.
Summary
To me fall is the time of year to start baking again. Summer is too hot for me and I struggle to even cook on the grill some days. But as soon as the weather starts to cool, my oven is on all the time!
We think that these are the best apple recipes you need to try this fall! Have you tried any of them yet? Let us know what you think in the comments!