Summer weather is here. That means it's time to fire up the grill or turn on the stove and start cooking some delicious chicken breast recipes! Chicken breast is a versatile protein that can be cooked in a variety of ways, and it's a great option for a light and healthy meal.
In this recipe roundup, we've gathered 15 of our favorite summer chicken breast recipes. Whether you're looking for a grilled chicken breast recipe, an air fryer or Instant Pot chicken breast recipe, or a pan-fried chicken breast recipe, we have something for you.
These 15 summer chicken breast recipes are sure to be a hit with everyone at your next barbecue or potluck.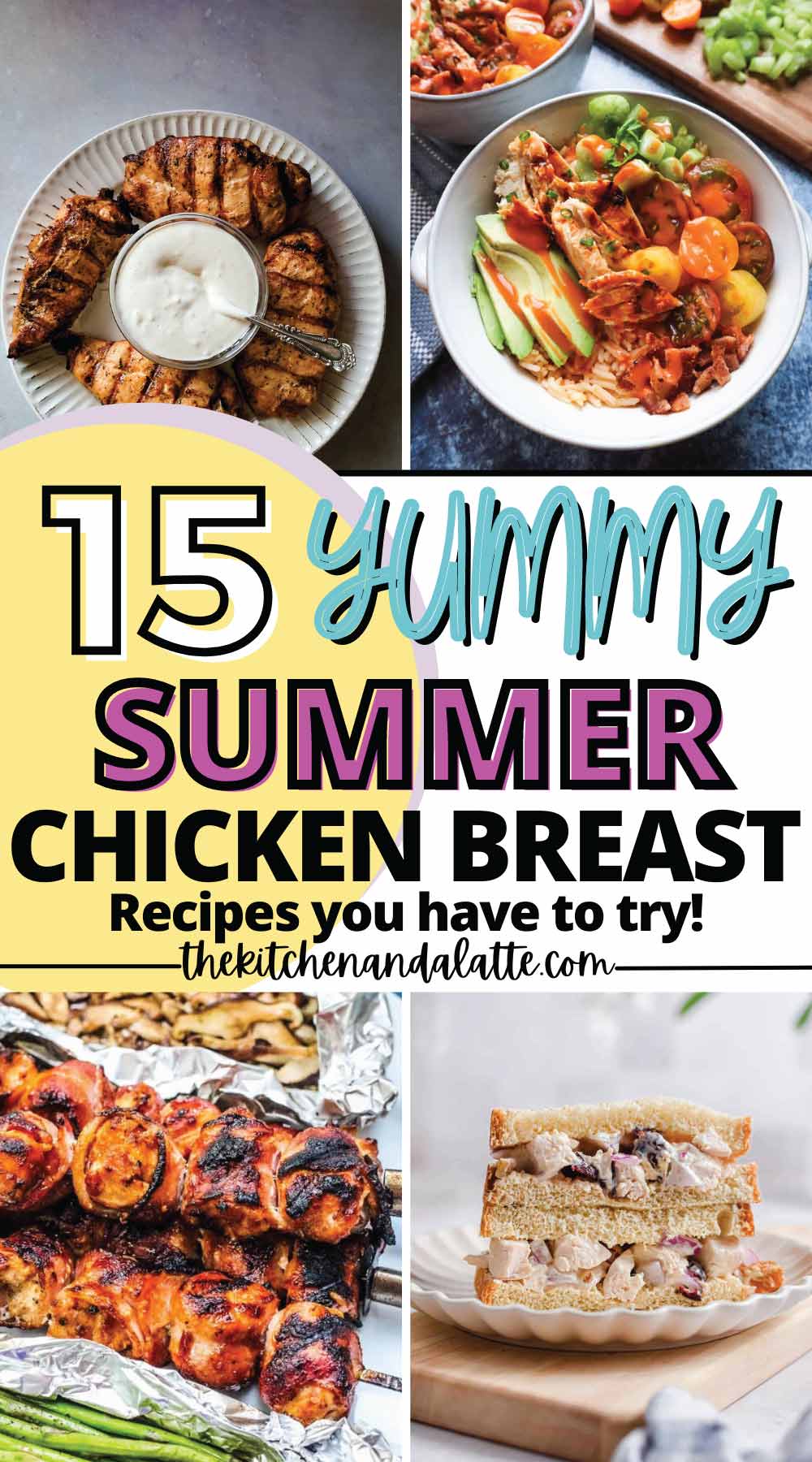 I don't like turning the oven on in the summer so we carefully selected the recipes that won't heat up your house on a hot summer day!
We hope you enjoy these summer chicken breast recipes as much as we do! They are all pretty quick to make because who likes complicated dinner on a busy summer night? Not me!