This homemade mac and cheese is made with only real shredded cheese, nothing processed here and it tastes so much better then the boxed variety! It's easy to make and will be done in about 30 minutes. Cheddar and colby Jack are the cheeses we enjoy, but you can change it up to add your favorites.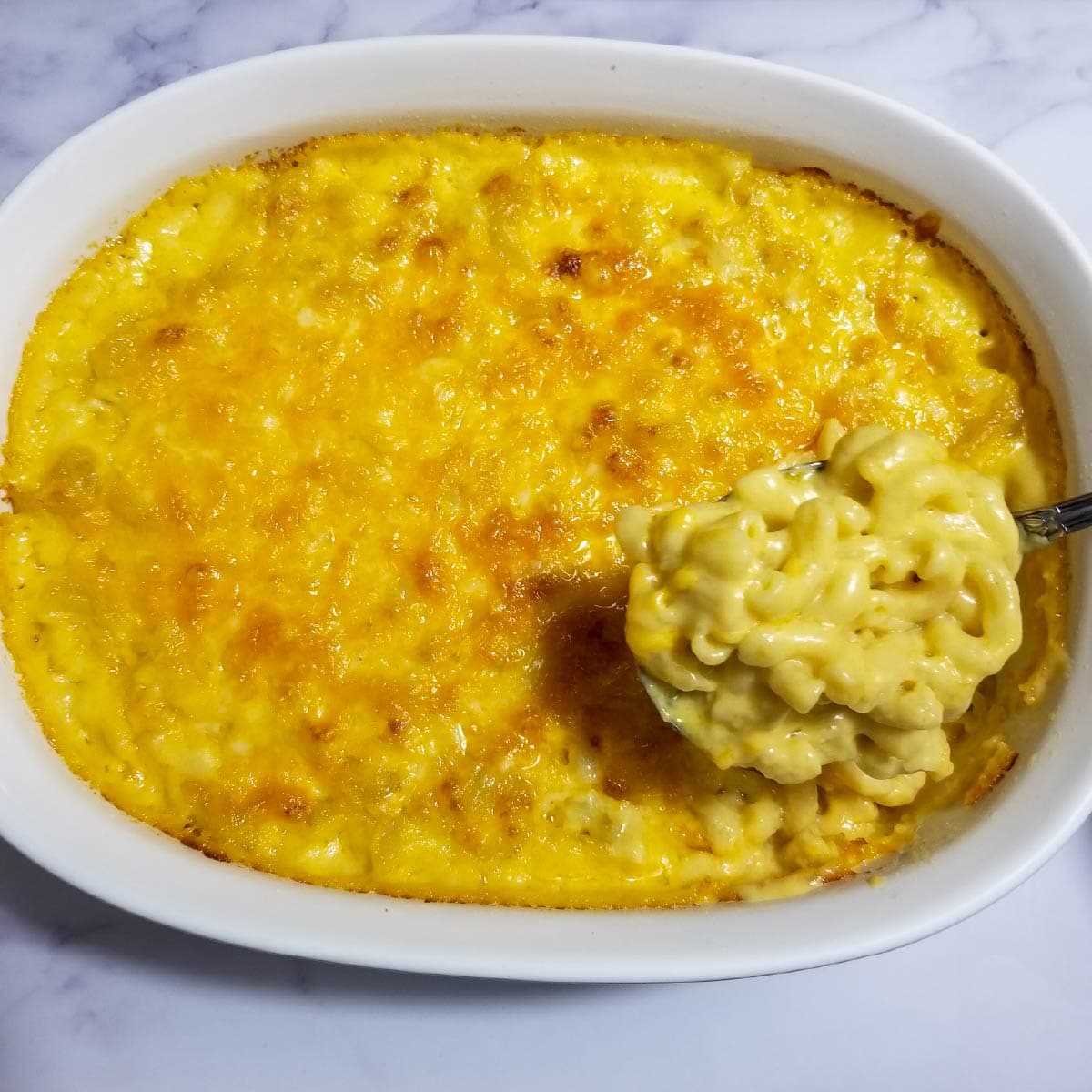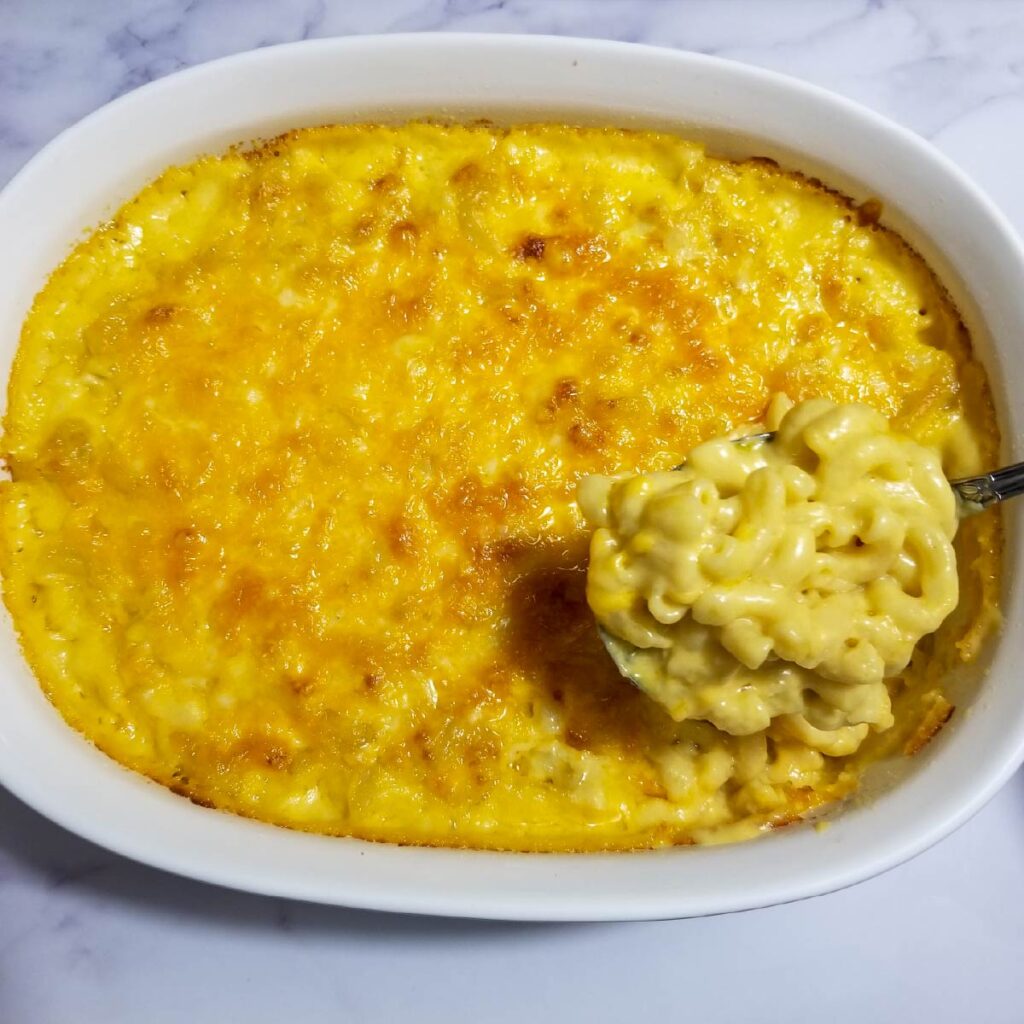 This is the ultimate comfort food and something that the whole family loves! We don't like the boxed stuff here at all, but making it from scratch brings us all to the table.
We recommend baking it to get the nice layer of cheese on top, but you do not have to. It makes it creamy with a layer of melted cheese on top. I have made mac and cheese many different ways here and this is the only way that the whole household likes.
You can put breadcrumbs on top as well if you like, but we don't. Not all of the family likes breadcrumbs on theirs.
How do you make mac and cheese from scratch?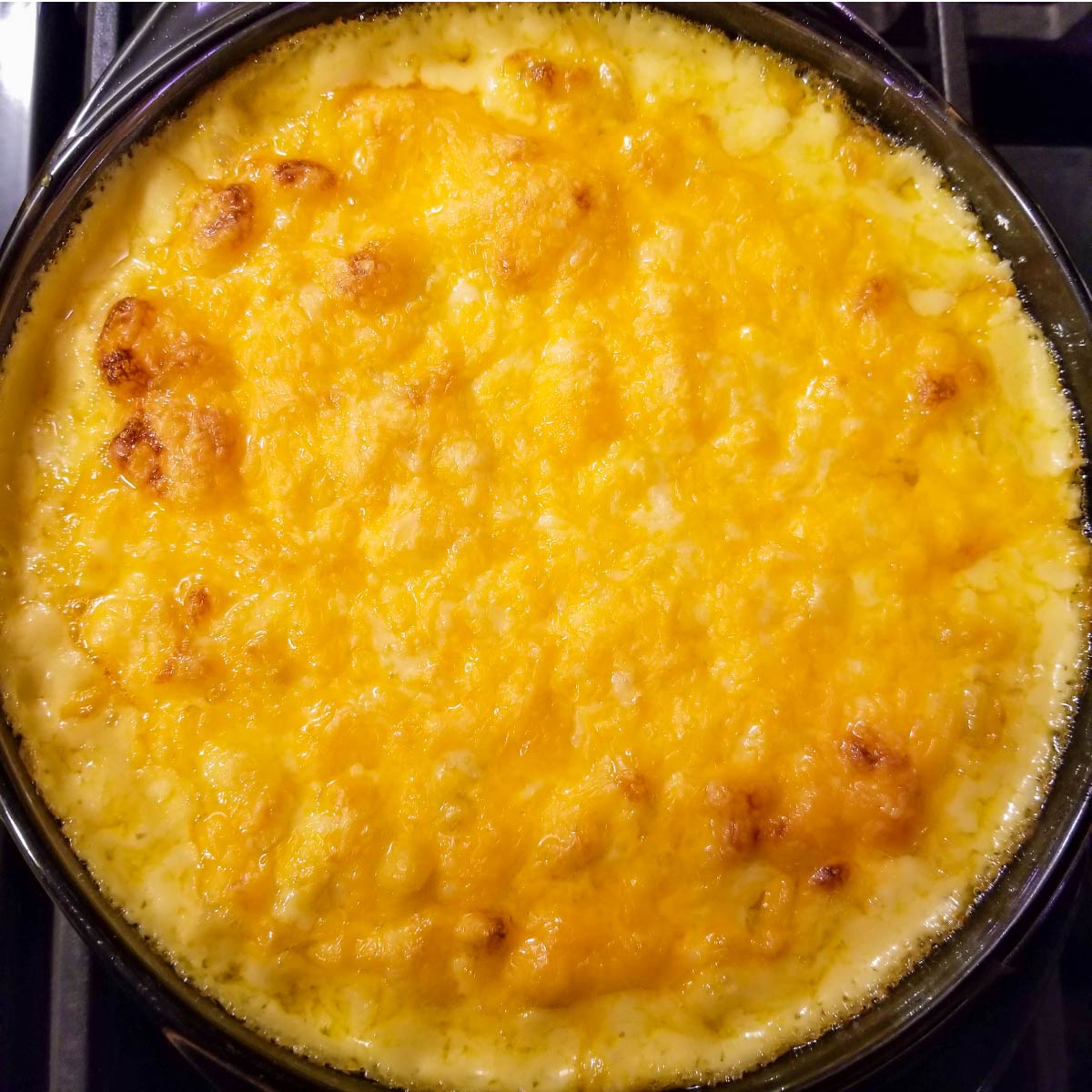 This is like most of my recipes where you can change them up pretty easily. You might prefer other cheeses or you might not want to bake it. It gets that nice layer on top if you bake it, but it tastes good made on the stove without baking as well.
First thing I do is start to prepare the noodles. You can use any noodles you like, but we do prefer either mini shells or elbows for this. I use the Instant Pot to cook mine, here is a post that I wrote as a guide to cook pasta in the Instant Pot. I use 1 less minute then normal tho here since I will be baking the mac and cheese. If you are boiling them, boil them for about 1 minute less too. If boiling, drain but don't rinse the noodles.
While the pasta is cooking, shred your cheeses. You definitely want to have a brick of cheese that you are shredding here. It is a big difference with melting, already shredded cheese seems to be more dry. If you are baking it, set aside about 1/3 of a cup of the cheese to put on top. Doesn't have to be exact here, you just want a nice layer on top.
Making the cheese sauce
In a large saucepan, melt the butter and add the flour. Keep stirring and you will cook this for about a minute, just until it thickens nicely: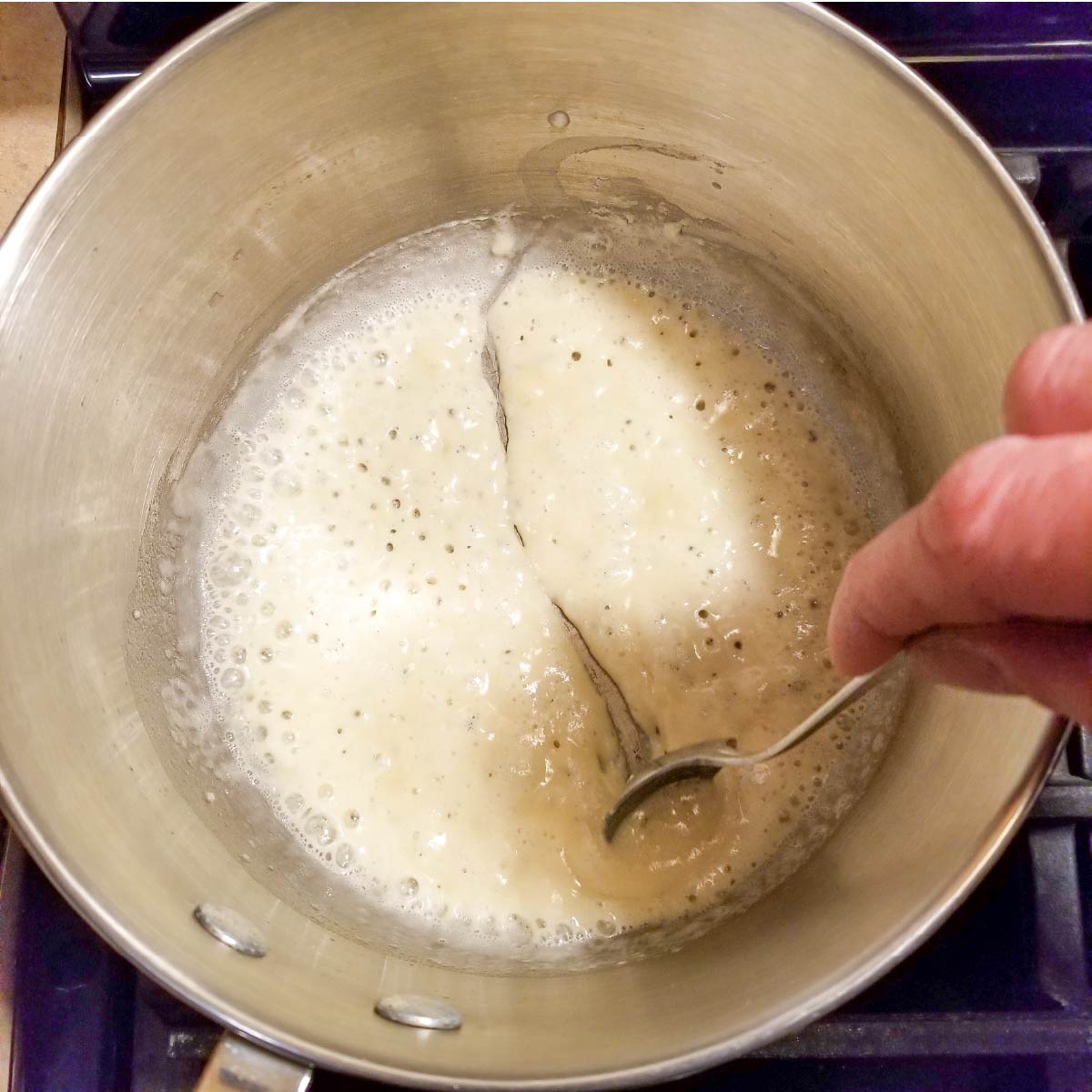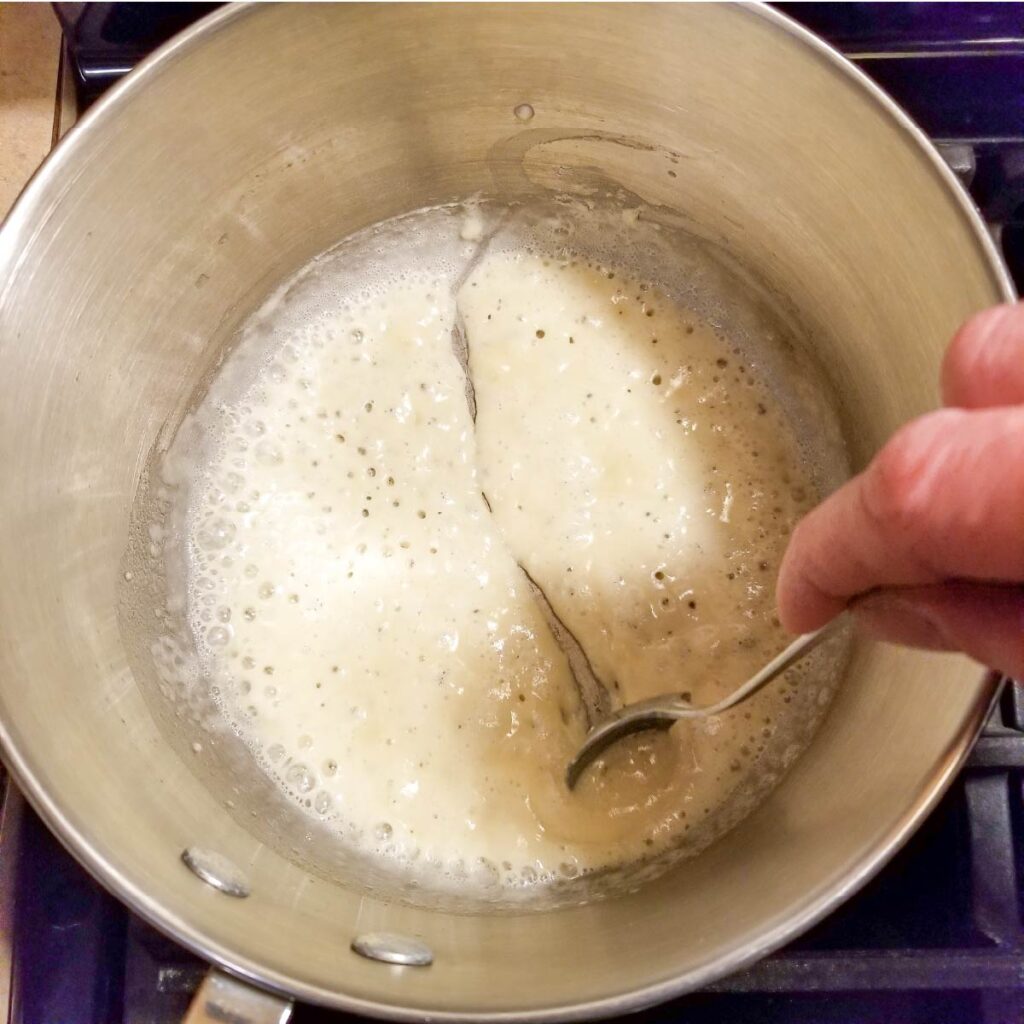 Now slowly stir in the milk and heavy cream. You can use all milk if you rather, but we really do recommend using cream. I think it makes it a bit more of a creamy cheese sauce. Milk is good but not as thick. Be sure to keep stirring as you add in it so any lumps that form break up quickly. No worries, it won't be lumpy when done.
Cook this mixture for about 2 minutes while stirring to be sure it is heated through and mixed well. It needs to be hot before pouring the cheese in, the shorter the cook time on the stove once the cheese is added the better it will be. Now add in the shredded cheese and stir constantly. Turn off the heat once all the cheese is melted through.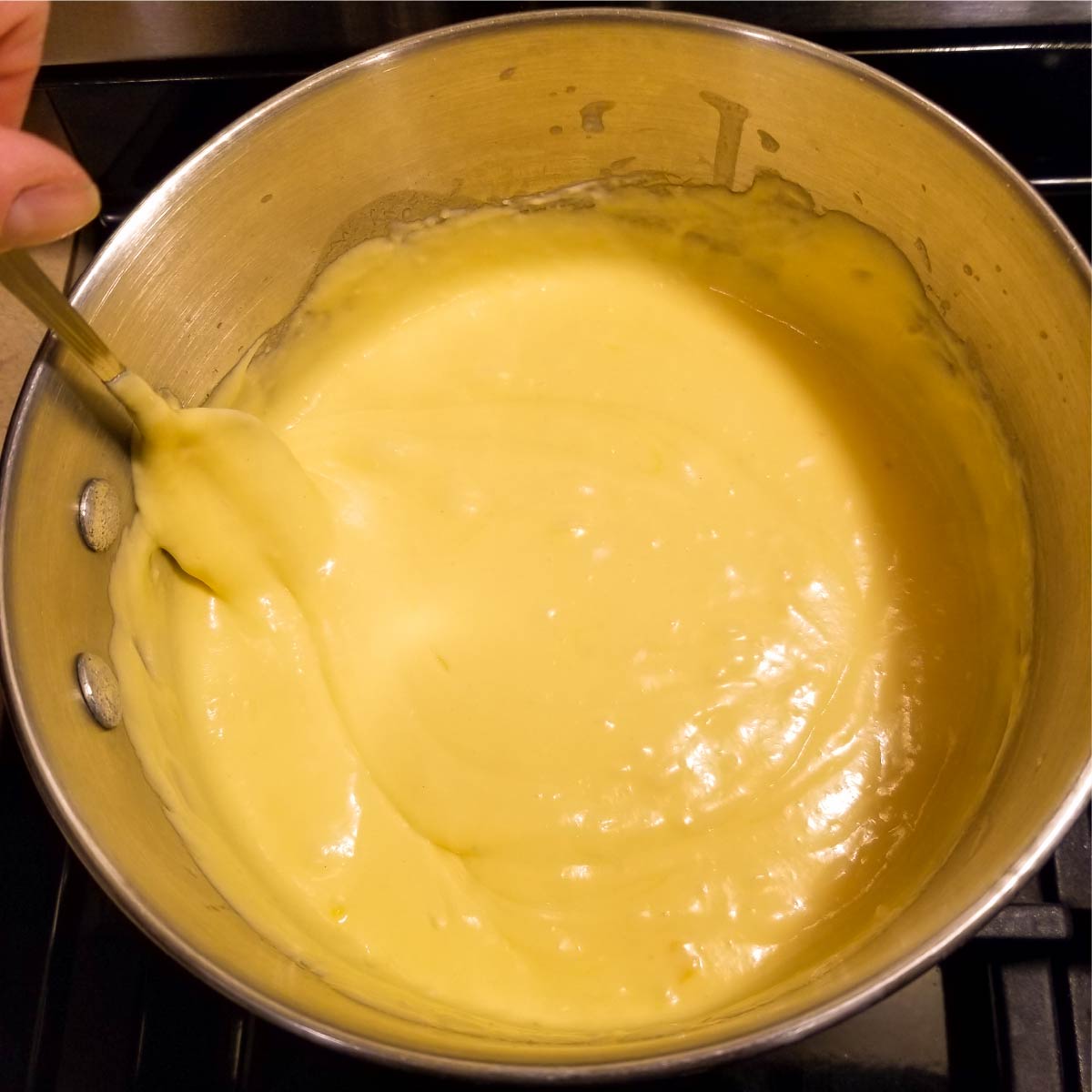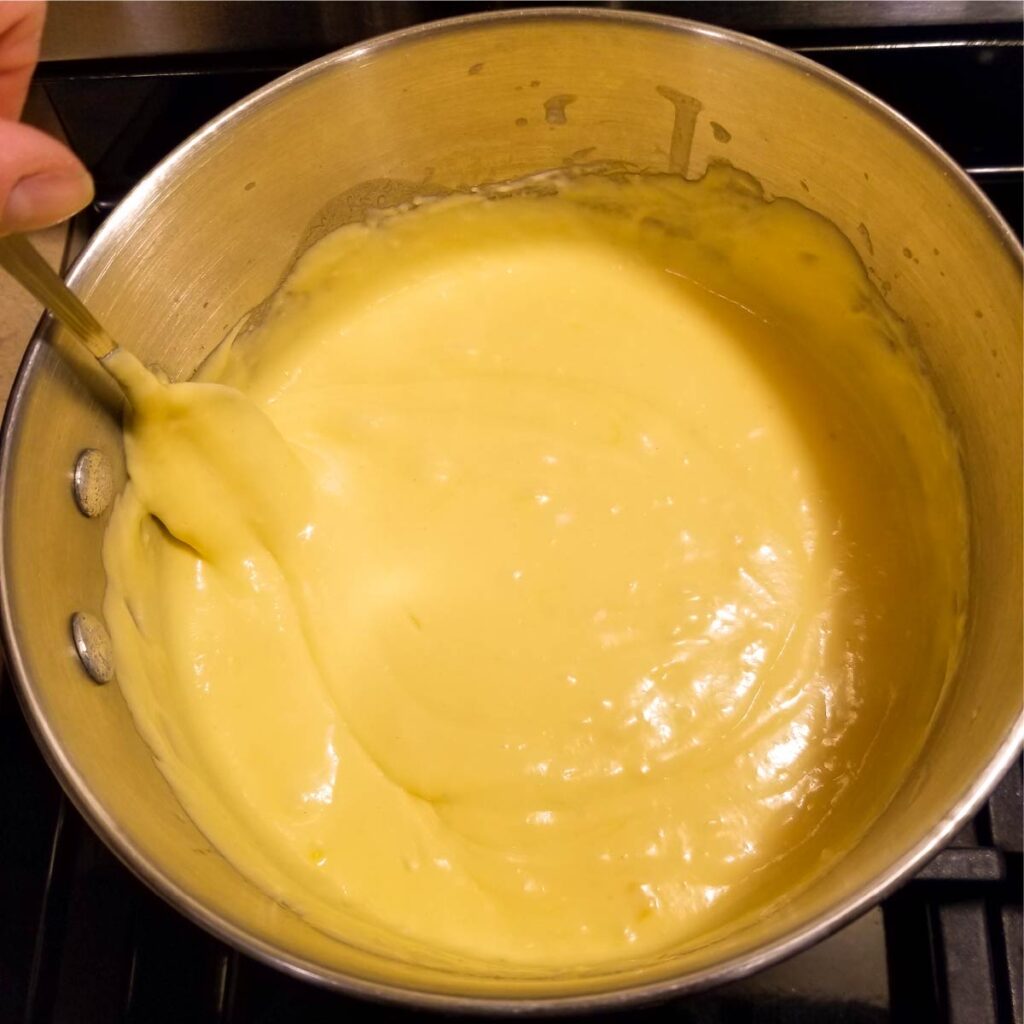 Add the noodles and stir well.
Pour into a 2 quart baking dish and top with the cheese you had set aside. Bake for about 20 minutes or until it is nice and bubbly with a melted cheese "crust."
We enjoy this with cheesy potato baked chicken breasts as they both get baked at the same temperature, but we have also made this with pan fried parmesan chicken. It is homemade mac and cheese so really it goes well with just about everything!
What kind of cheese is best for homemade mac and cheese?
There are so many combinations here but colby jack and cheddar are great for mac and cheese. They blend smooth when freshly shredded and they are not stringy. I love mozzarella, but in mac and cheese it can get stringy.
Basically any cheese that you enjoy will work out great, but the smooth ones are the best. Cheddar, colby Jack, Monterey Jack, muenster and gouda are some great cheeses to choose.
We use mild cheddar here because we have a child who doesn't like sharp cheddar, but sharp would be great in it as well! If you have somebody who is not big on cheddar, mild might work for them as well.
Frequently asked questions
Do I have to bake it?
No, it will be very creamy if you do not but baking is not required. Make the sauce the same but add all of the cheese instead of saving some for the top layer.
Cook the pasta all the way before adding to the sauce.
Do I have to use fresh shredded cheese?
Yes you do if you want the perfect creamy texture. When you buy shredded cheese in the bag, it doesn't melt the same and it already started to dry out before you bought it.
Can I bake it at a different temperature?
Yes you can bake it at 350-400, but I haven't baked it lower then that. At 350, it will take a little longer to get that nice melted layer.
How long will it last in the fridge?
It should last up to 4 days in the fridge.
Can I freeze the mac and cheese?
Yes you can, let it cool down all the way before freezing it. It should last up to 3 months in the freezer.
Is it ok to use other cheeses?
Absolutely! Use your favorite cheeses. As long as they melt good, they will work out great here.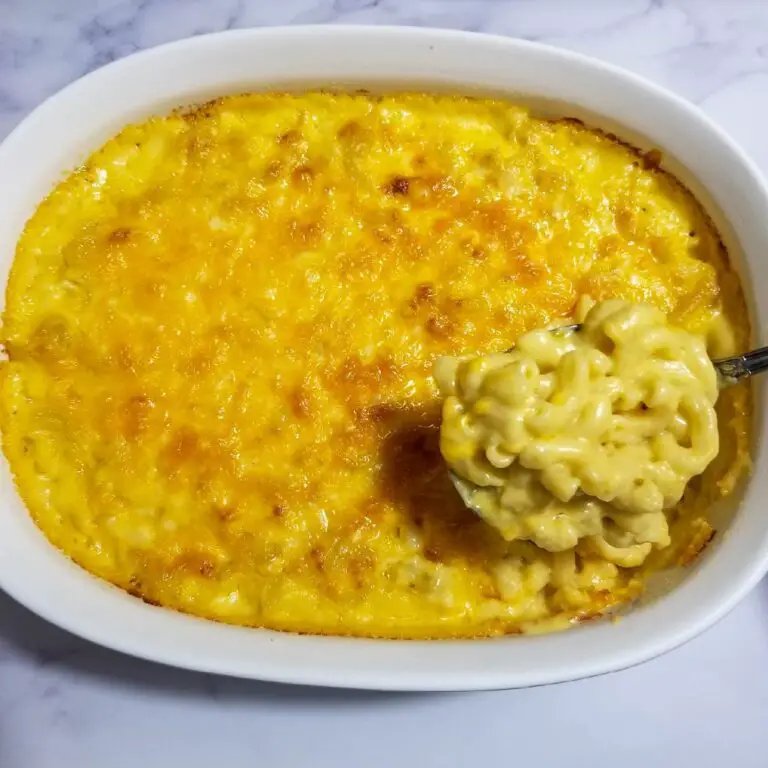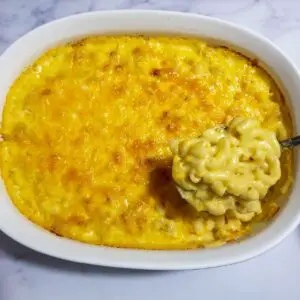 Easy Homemade Mac and Cheese
Homemade mac and cheese is the ultimate comfort food and it should be easy to make! There is nothing complicated about this recipe and the taste is amazing.
Ingredients
8

oz

noodles

elbows or mini shells recommended

8

oz

mild cheddar

see notes

8

oz

colby jack

see notes

1

cup

milk

whole milk is recommended

1

cup

heavy cream

recommended, but can substitute with more milk

3

tbsp

flour

3

tbsp

butter

unsalted

¼

tsp

garlic powder

or more to taste

3

dashes

cayenne pepper

or more to taste
Instructions
Cook the noodles according to package but take a minute off of the cook time. Drain but do not rinse.

Preheat oven to 400°F

While the noodles are cooking prepare the rest below.

Shred the cheeses into a bowl and take about ⅓ cup out to put on top (doesn't have to be exact)

Pour the milk and the heavy cream together in a measuring cup (or another container.)

In a large sauce pan, melt the butter over medium heat and add in the flour. Stir constantly for about 1 minute, it will thicken up quickly.

Slowly stir in the heavy cream/milk mix while stirring constantly. Add a little bit at time until you have added it all.

Add in the cayenne and garlic powder, continue stirring frequently. Cook for about 2 minutes, you want it hot and thickened slightly.

Pour in the cheese and stir well. Once it is fully melted and creamy, remove from heat and add the cooked noodles. Stir well.

Pour into a 2 quart baking dish and top with the cheese you set aside.

Bake for about 20 minutes, until it is bubbly and the layer of cheese on top just starts turning brown on the edges.
Notes
Nutritional values are estimated and so are serving sizes.  
It is highly recommended that you buy blocks of cheese and freshly shred them for a much smoother texture and better taste.  I don't recommend using the already shredded cheese.
We really like this with mild cheddar and colby jack, but you can use your preferred cheeses as long as they melt well.  We don't recommend mozzarella or provolone unless you want a stringy texture - tho we love those cheeses, they don't melt smoothly.
You can add salt and pepper to taste, but we find it doesn't need any salt.
Nutrition
Calories:
804
kcal
Carbohydrates:
43
g
Protein:
31
g
Fat:
57
g
Saturated Fat:
35
g
Cholesterol:
179
mg
Sodium:
659
mg
Potassium:
315
mg
Fiber:
2
g
Sugar:
4
g
Vitamin A:
2147
IU
Vitamin C:
1
mg
Calcium:
735
mg
Iron:
1
mg